Deciding a best of list is always a frustrating experience because there are so many books to choose from in any publishing year. Then you also have to decide if books that elicit a strong emotional response is more or less deserving of a place than a novel that is, though more subdued, on the whole, a more technically accomplished work — it's tough. Anyway, I hope you enjoyed your reading year as much as I did.
Summer by Ali Smith
Each entry of Ali Smith's seasonal quartet has made my "Best of" list in the past three years and Summer has unsurprisingly made the list again. While not my favourite of the four books in the series, Smith's pretty good is still terribly good although I couldn't bring myself to read it until there was a lull in the pandemic newsfeed. Tackling prickly issues including immigration, nationalism and COVID-19, it is a true testament of Smith's storytelling ability and deftness of touch that the novel can seem light and even delightful at times. Which is not to say that the novel panders. It is sharply critical as were the previous three entries and, as with the previous novels, near impossible to sum up briefly what it is about. Nevertheless, we find the redemptive value of art again a central theme and a reminder that the tragedy of evil persists because of the inaction of good men and women.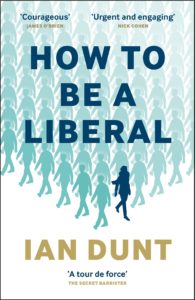 How to be a Liberal by Ian Dunt
The title is misleading because Dunt doesn't really dwell very much on how one is to be a liberal. Instead, this is a masterful work chronicling the genealogy of liberalism from its philosophical roots to its political, economic and moral instantiations. Dunt does a good job in correcting widely held misapprehensions along the way, e.g., by restoring Harriet Taylor's rightful role as John Stuart Mill's collaborator rather than just a hanger-on, and expertly weaving together the disparate threads to create a cogent historical sequence of events. Starting out as a polemic against the rising tide of nationalism, How to be a Liberal charts the development of liberalism from philosophical ideology to economic and political dogma, and reveals the way this cornerstone of the 20th century has now come to be reviled and abused by political leaders. Written with the aplomb of a page-turning thriller, this book is particularly worth reading for those of us with poor knowledge of European history.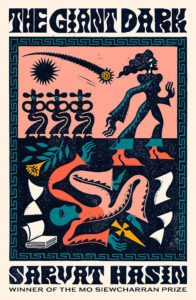 The Giant Dark by Sarvat Hasin
The Giant Dark doesn't feel particularly exceptional during the reading; however, the impression it leaves after turning the final page makes it one of my most memorable reads of the year. A stunning retelling of the tragedy of Orpheus and Eurydice, The Giant Dark follows the doomed love affair of cult rock star Aida and Ehsan, an erstwhile poet and artist who has lost his mojo. The story picks up with the lovers meeting again after having broken up for the last 10 years after Aida returns to the US from their London home. In that time, Aida has channelled her heartbreak and longing into her music, which has turned her into a rock star with a fanatical following. A chance dinner date brings the two of them back together. For Aida, it is the fulfilment of a decade's longing; for Ehsan, it is a rebirth but to what end? Comes replete with a Greek chorus (read bacchantes) ready to worship and tear down their hero with equal aplomb.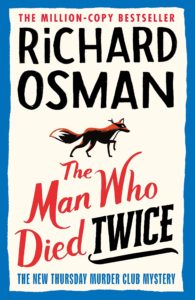 The Man Who Died Twice by Richard Osman
Richard Osman's cosy mystery — and I use that term advisedly because there seems to be something pejorative in it — is an excellent read to wind down the year. We return to Cooper's Chase in this second instalment of the Thursday Murder Club series where a group of old age pensioners (OAPs) choose to unravel unsolved mysteries and crimes that occur in their surrounding environs. In The Man, Elizabeth, the de facto leader of the group and a former spy, receives an unwanted visitor in the form of her ex-husband. Also a spy by training, he has been called out of retirement to infiltrate the home of a crime lord, which, naturally, goes wrong. Meanwhile, Ibrahim, the brains of the outfit and the voice of reason, has been the victim of a snatch-theft and is suffering from post-event trauma. Joyce, the ever-cheerful and enthusiastic member of the group, is trying to hold everything together. A page turner that is readable in every aspect.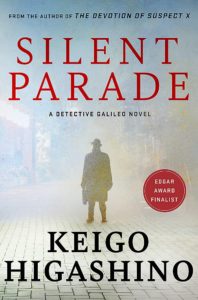 Silent Parade by Keigo Higashino
I am a huge fan of Keigo Higashino so anything new from him almost automatically makes it to the list. Silent Parade is the latest of the Detective Galileo series featuring Manabu Yukawa, Higashino's sleuthing physicist who is always ready to pitch in whenever the Tokyo Metropolitan Police Department encounters a sticky case. This time, it's the death of the prime suspect involved in the murders of two young girls 20 years apart. Reticent and more cunning than his external demeanour lets on, Kanichi Hasunuma has already escaped the judgment of the court once, and the family and neighbours of the second victim wasn't about to let him get away again. Hasunuma is conveniently murdered during a popular parade through the neighbourhood but everyone seems to have a rock solid alibi. Our returning flatfoot, Chief Inspector Kusanagi, is again stumped and calls on the deductive powers of his university friend Yukawa to help solve the seemingly impossible murder. A gripping page turner, Silent Parade is a book you want to finish in one sitting.