What a doozy of a year 2021 turned out to be — trying in so many ways. But it is times like these that I am so grateful that I can turn to books and find solace, truth, and escapism. These are the five books that made an indelible impression on me this year.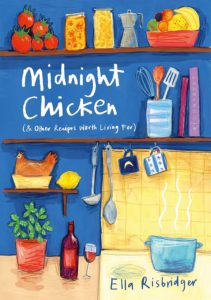 Midnight Chicken by Ella Risbridger
During the lowest moments of her life, Ella Risbridger found meaning, purpose, and catharsis in the act of cooking and baking. This book — which is a memoir, cookbook, and manifesto for living all rolled into one — was such a balm to read during this anxiety-ridden and despair-filled year. Risbridger's evocative and conversational style of writing sparkles with warmth and sincerity, and it was a joy to follow along with her as she shared all kinds of wonderful recipes (which are easy to make for the most part) and told the stories associated with them: a burrata salad with plums that she first made in Rome where she went on a whim, and how baking challah bread and giving them away helped her in grieving her grandfather's death. This gem of a book is an ode to living, and cooking and savouring food; it is a call to make for oneself a life worth living.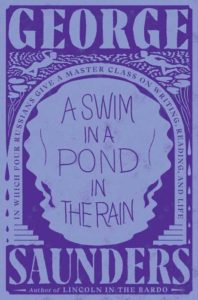 A Swim in the Pond in the Rain by George Saunders
What makes fiction good? This is the question that Saunders, the author of bestselling novels such as Lincoln in the Bardo, explores in this book. He takes readers on a delightful romp through seven short stories by Russian masters such as Chekov, Tolstoy, Turgenev, and Gogol. And he does so in an accessible, entertaining way, revealing the technical craft behind great stories (there are even writing exercises included) and guiding readers to see the world with renewed curiosity. It articulates the reasons we get swept up in a story and conversely, why we don't. It makes the case for why fiction is the lens through which we can see the truths that reality obscures, to quote Ralph Waldo Emerson. This literary master class gave me a new perspective on literature and life, and a fresh appreciation for great stories.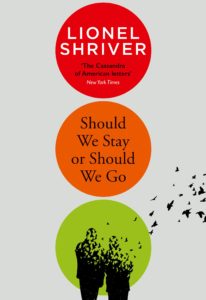 Should We Stay or Should We Go by Lionel Shriver
Lionel Shriver takes the very serious topic of dying well and turns it into a darkly comic, thought-provoking work of wry humour and wit. The story is about Kay and her husband Cyril who decide that they want to exit this life with dignity when they reach the ripe old age of 80, and so they make a pact to commit suicide. Well, that's one scenario, but what Shriver has done is imagine 12 other different ways this story could play out: from living in a terrifying retirement home, to waking up in an unrecognisable future from a cryogenic state, to taking a cure for ageing, and discovering the surprising pleasures of dementia. It is at turns touching and laugh-out-loud funny, sobering and irreverent. Along the way Shriver makes known her position on present-day issues including Brexit, mass migration and COVID-19, for better or worse. What's undeniable, though, is how skilled of a writer Shriver is — this novel is brilliantly and masterfully executed.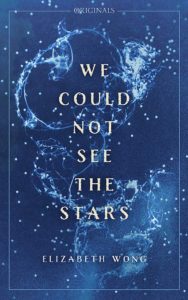 We Could Not See the Stars by Elizabeth Wong
Malaysian author Elizabeth Wong's debut novel beguiles with its lyrical prose and imaginative plot set in an alternate Malaysia. Mystery and intrigue abound in a story of a young man, Han, who sets off in search of an artefact that belonged to his late mother and which got stolen. His journey takes him from his sleepy fishing village across the seas to an island of lush forest where a curious tower stands. There are several narrative strands and voices that Wong deftly weaves into a complex whole with fantastical elements and dreamlike sequences that elevate it above the ordinary. It is also imbued with a wonderfully Malaysian flavour with the deliberate use of local vernacular. A tale of loss, memory, and remembering, this literary speculative fiction surprised me at every turn.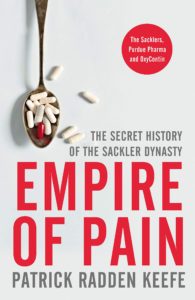 Empire of Pain by Patrick Radden Keefe
Investigative journalist Patrick Radden Keefe's fourth book earned him the Baillie Gifford Prize for Non-Fiction 2021 — and truly, it deserves nothing but superlatives. Epic in scope and depth, Keefe recounts the Sacklers' role in the opioid crisis in the US. This isn't a strictly straight-forward story, as many of the conditions and practices that enabled the abuse of the highly addictive painkiller oxycontin produced by the pharmaceutical company the Sacklers used to own was put in place by the generation before. Keefe peels back the curtain behind the impunity of America's super elite and presents an indictment on the greed and indifference that drive them. I found this book compelling and unputdownable — this exposé is narrative reporting and writing at its best.