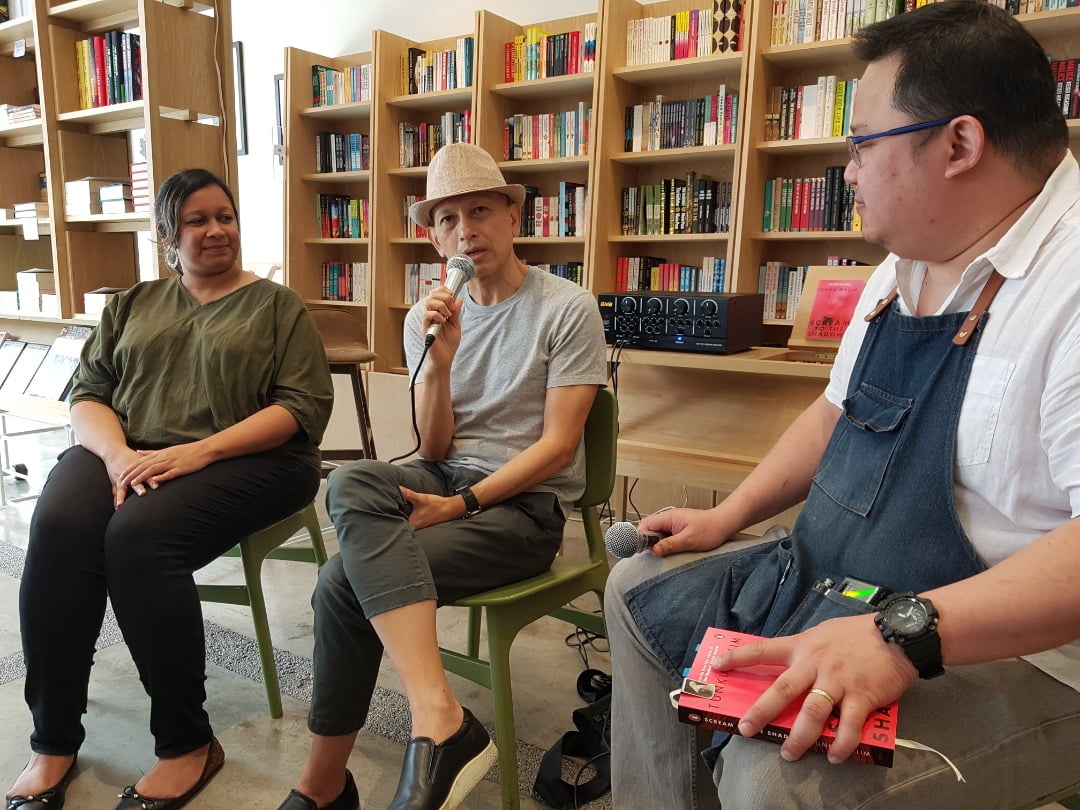 This is the third episode of the Lit Rewind.
Every now and then, we get interesting bookish people into our shop to discuss all things literary — be they their books, their thoughts on a book, or on the craft of writing in general.
On Sept 28, a hazy Saturday afternoon, we held an intimate discussion session with one of Malaysia's most prolific writers Tunku Halim, who is the first Malaysian author to have been picked up by Penguin's new Southeast Asia imprint. Joining us to discuss his collection of short fiction, Scream to the Shadows, was Sharmilla Ganesan, radio journalist and writer. 
We started the discussion by asking Tunku Halim how this new collection of stories came about. Tunku Halim's Scream to the Shadows is available in-store, as are several of his other books including his children's history book and his biography of Tunku Abdullah.