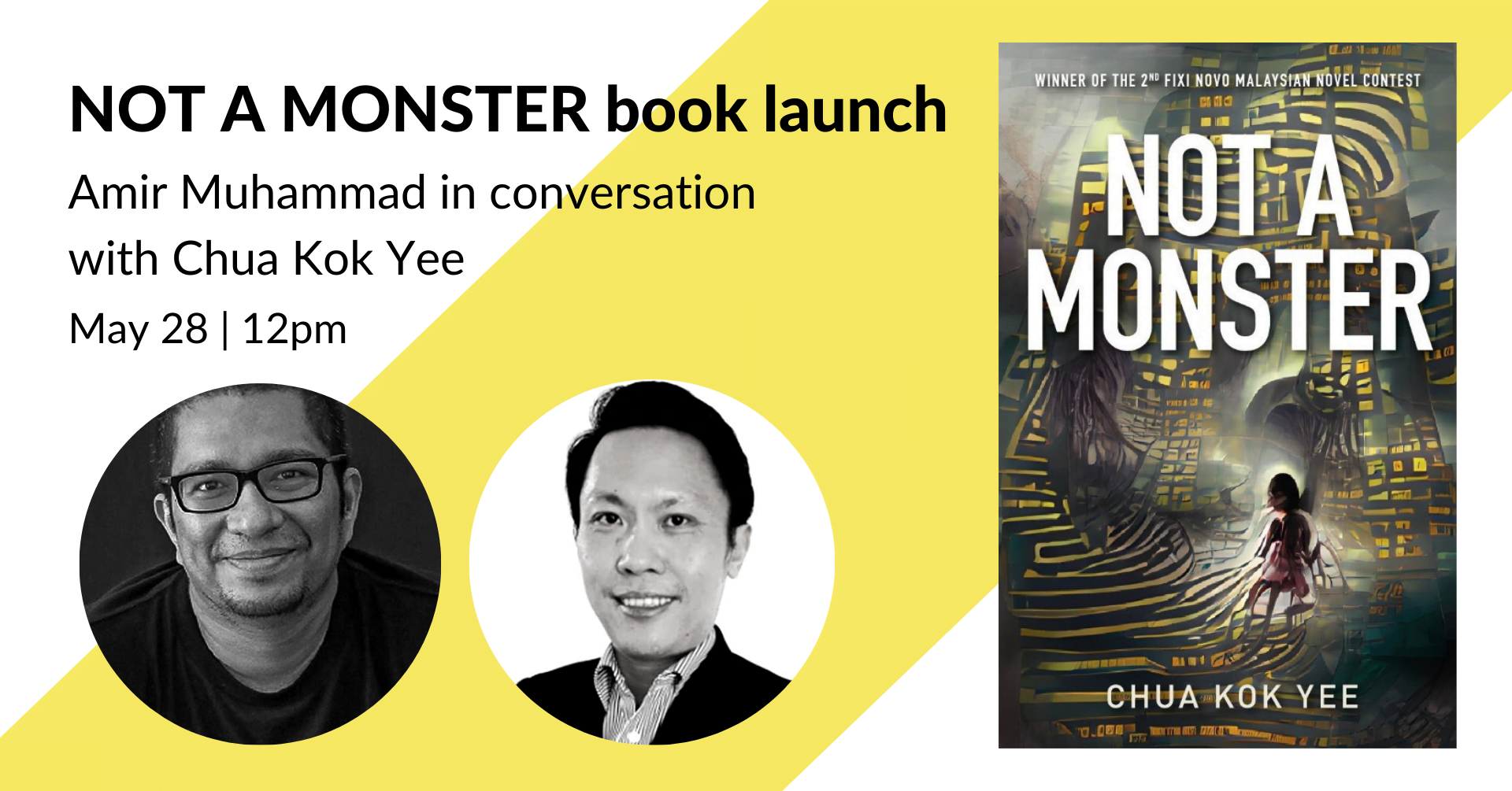 Join us for the launch of Chua Kok Yee's NOT A MONSTER, winner of the 2nd Fixi Novo Malaysian Novel Contest. Fixi founder Amir Muhammad will be speaking with Kok Yee on his book.
This is a ticketed event, and we're capping the audience to 30 pax only. Tickets are RM10 each and can be purchased from our website. You will receive a RM10 voucher on event day that you can use towards any purchase. Please note that the voucher is valid on the day of the event only.
ABOUT THE BOOK
Inspector Dominic Wong was part of a task force to catch Shadowman, who started abducting and murdering children a decade earlier. The nickname stuck because many believed there was a supernatural element in the cases.
Inspector Nadra Sunai's ordeal begins when a child is abducted right under her nose. Nadra sees a white-haired man together with the girl, but her partner doesn't. The case gets another twist when the kidnapper leaves an envelope addressed to her, with a cryptic message inside.
Both inspectors suffer wrenching personal losses in their attempts to get closure. Their beliefs and  principles are challenged when the quest for justice leads them down a mystifying path.
NOT A MONSTER is a debut thriller about crime, retribution and the power of destiny.