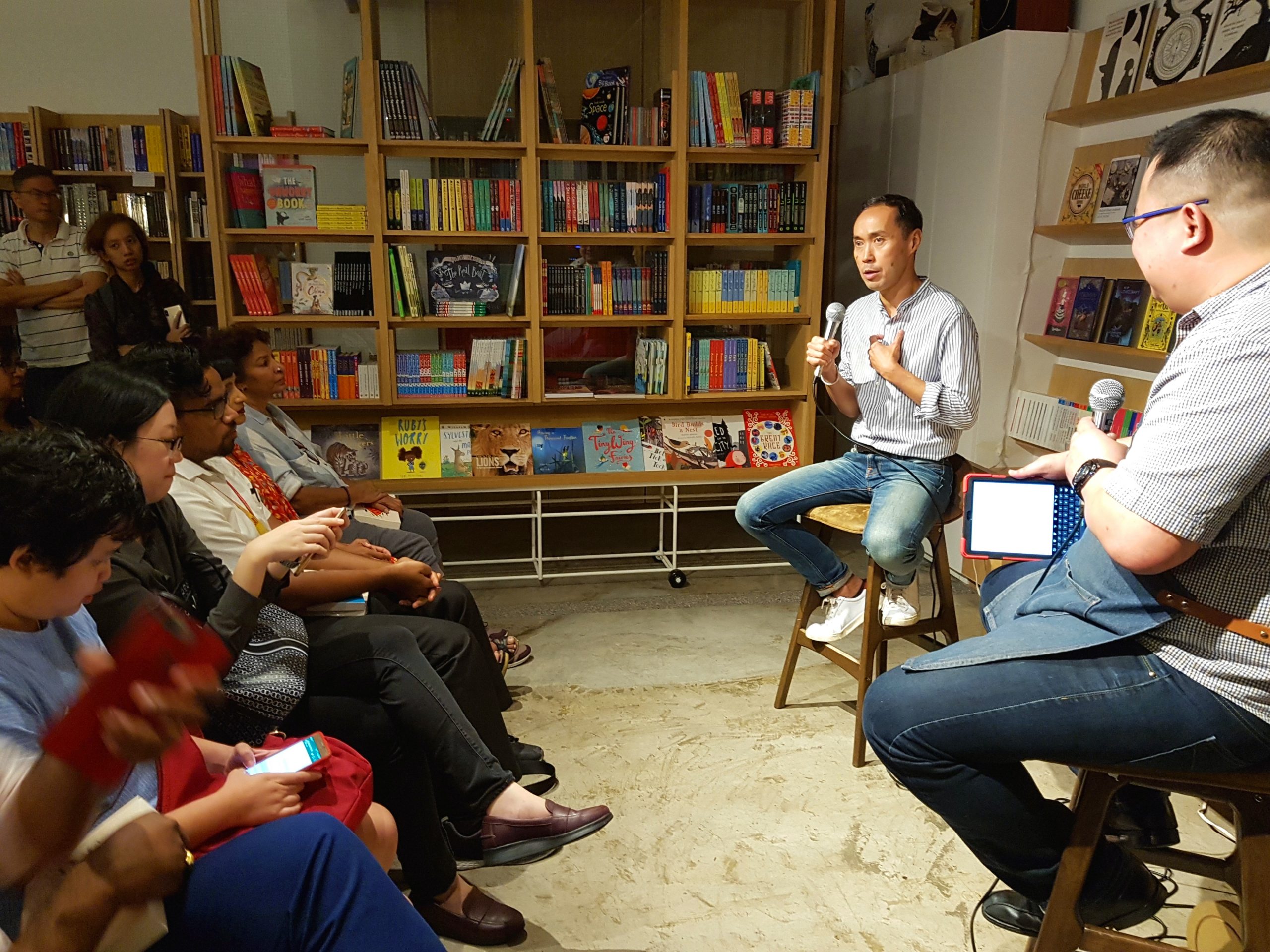 UPDATE 31 AUG 2019, 1.29PM: The podcast is back up and running! We're now hosting the recording via Soundcloud and the player and link is visible in the top-right corner of our homepage. We've also posted the link below. Send us a message on FB or Insta if the link doesn't work for you.
UPDATE 31 AUG 2019, 11.31AM: Dear friends, we did not expect the recording to be as popular as it turned out to be and the sheer number of downloads and streams crashed our website. We are now seeking an alternative solution to hosting the website and will make an announcement here when we have done so. We apologise for the inconvenience!
Welcome to the first episode of Lit Rewind, our very own podcast.
Every now and then, we invite authors and other guests to our shop to discuss books, their work, and answer questions from our very enthusiastic crowd of readers.
On a stormy Thursday evening in August, our shop was filled to capacity with about 100 eager fans waiting to talk to and meet Malaysian author Tash Aw. Tash's novel, We, the Survivors, was published earlier this year. We began our interview with him by asking him to describe the novel.