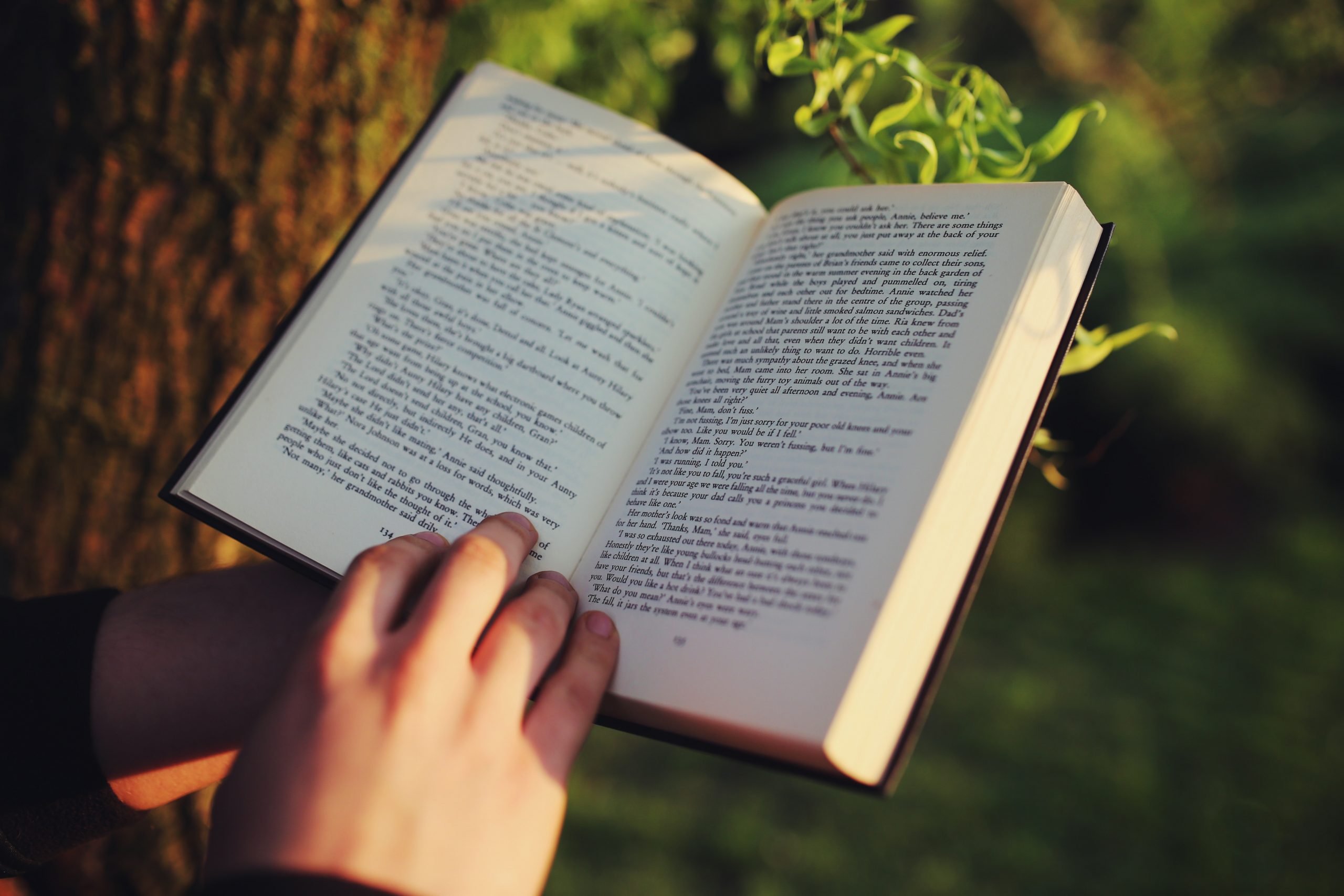 The coming of a New Year inevitably brings about the desire to set fresh goals and resolutions. While detoxing, dieting and decluttering are all well and good, none of these can quite enrich your mind and soul the way reading a good book can. Do yourself a favour – make it a year of books.
Perhaps you've been stuck in a slump and want to get back to reading regularly, or you're already a voracious reader who's looking to change things up a bit. Wherever you fall on the spectrum, you'll find something in this list of fun and entirely achievable ideas to get you going.
1. Read outside your comfort zone.
Exploring an unfamiliar genre, topic or experimental narrative can turn out to be an exhilarating journey of discovery. It exposes you to new things and allows you to think differently, if not critically. All that's needed is an open mind, and of course, good recommendations. You may find yourself becoming absolutely enamoured with this new frontier, but even if you don't, you would've expanded your literary horizons.
2. Tackle an author's entire oeuvre.
This one's for the goal-oriented and systematic reader among us, and those who'd like to become an authority of sorts on a specific writer and their works. Whether you pick an author you're already familiar with or one whom you have not read before but have always been curious about, you would come away with a deeper appreciation for your chosen author's storytelling prowess.
3. Revisit an old favourite in between reading new titles.
The wonderful thing about re-reading an old book – other than the sheer pleasure of it – is the unearthing of new revelations, either about the book or your experience of it. You're a different person from when you first read the book, and revisiting it with different lenses will elicit fresh observations and interpretations.
4. Choose a topic or subject matter to focus on.
Ask yourself, what is one topic you want a deeper understanding of? A specific geographical region of the world, a hobby such as fly fishing or knitting, primitive art, a current social issue, the history of butter or of marine chronometers, perhaps? Whatever it is, make a reading list of books that explore that topic. Make it an expansive list that spans different genres: fiction, non-fiction, and poetry, even.
5. Set a numbers goal.
If you're one who thrives on achievements, give yourself a tangible goal to strive for. Keep it realistic and achievable – a target of finishing one book a month is a good place to start, or you could go big and challenge yourself with a book or two a week. Then make it a point to put aside time in your day to do nothing but indulge in a spot of reading – set a reminder on your phone, if that helps.
6. Take on a reading challenge.
Try one of the various reading challenges by blogs like Book Riot, Popsugar or the Reading Women podcast, which presents a list of specific types of books to read, but leaves the title to you to choose. Book Riot's Read Harder Challenge consists of things like "a book in which an animal or inanimate object is a point-of-view character" and "a book by or about someone that identifies as neurodiverse". Popsugar's list includes "a book you see someone reading on TV or in a movie" and "a book published posthumously". The Reading Women Challenge has "a book about a woman athlete" and "a book featuring a religion other than your own."
7. Join a book club.
Becoming part of a book club is a sure-fire way to get you reading regularly. Getting together with other book aficionados to go over a book with a fine-toothed comb helps you widen your understanding and appreciation of a book and its themes. You're bound to see the book in a different perspective. A great place to start is to do a search on Facebook and look for reading groups near you. You're welcome to join our monthly club, Lit Social, which usually takes place every third Thursday of the month at the store at 8pm. Be sure to follow us on Facebook for the latest updates.
Need book recommendations? Visit us and let us match you with the perfect read.