We've read more than we've had in years since opening the bookshop this past year. Granted, it's partly for research purposes, but whatever the reason, it's also the most pleasure we've had in reading in quite some time. Here are some of our favourite books of 2018.
Min Hun's Picks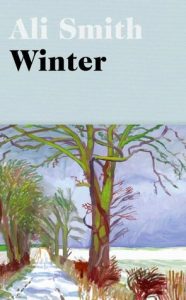 Favourite Fiction: Ali Smith's Winter. Smith has one of the most unique voices in literature today and I am a huge fan of her seasonal quartet beginning with Autumn the year prior. Winter is possibly just as twisty and irreverent as Autumn, and fine evidence of Smith's appreciation of the pun. As with Autumn, the central theme to Winter is that of change with characters in reminiscent mood with the coming of Christmas (a la A Christmas Carol). As with Smith's previous novels, it is impossible to say exactly what it is one has previously read but it nonetheless leaves you breathless and empty at the end.
Favourite Non-Fiction: GJ Meyer's A World Undone. Meyer's book is probably the best single-volume on WWI I've come across, and it stands up pretty well despite being published more than a decade ago in 2006. What comes across most clearly from Meyer's account is just what a comedy of errors it was with the entire enterprise and yet inevitable at the same time. Providing sufficient history without bogging down the narrative, and present-minded enough to make for a ripping yarn, A World Undone is a must for any war history buffs.
Favourite Verse: Leonard Cohen's The Flame. Cohen has been such a large part of my life — since my days of existential crisis at university to my now more sobered self — that it was impossible to pass on his last collection of poetry, self-portrait and lyric. The Flame is unabashedly romantic but also voiced from a place of resignation in recognition, at last, that all is vanity. This final collection of works was put together by his son and stands as a proper testimonial to a life of work and art.
Elaine's Picks
Favourite Children's Book: Jakob Wegelius' The Murderer's Ape. This middle-grade novel by Swedish award-winning writer and illustrator is an old-timey, epic adventure tale, with equal parts mystery, action, intrigue, and the exotic, but also imbued with a lot of heart. The protagonist is an extraordinary gorilla named Sally Jones who can understand human language, is able to read and write, and is a handy engineer to boot. The main plot of the novel is about how Sally Jones goes about trying to exonerate her Chief, Henry Koskela the sea captain, who becomes entangled in a chain of events that results in him becoming falsely accused of murder. Her efforts take her from Lisbon, Portugal to Bhapur, India and brings her in contact with a sea of colourful and fascinating characters.
There are various themes presented in the story, but what I found particularly moving is how it beautifully depicts the unbreakable bond formed between animals and humans. This is ultimately a tale of friendship and the lengths you would go for the ones you love. Rich in detail, the wonderfully imaginative story takes many unexpected turns, leaving the reader breathless as to what will happen next.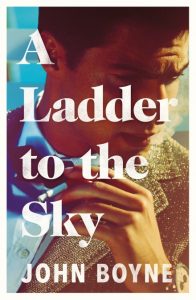 Favourite Fiction: John Boyne's A Ladder to the Sky. A dark tale of literary ambition from a master storyteller, this novel chronicles the rise and fall of Maurice Swift and the depths of depravity he descends into to achieve his goal. I really enjoyed how the story is told from different perspectives with multiple narrators. The novel begins with Maurice as a young aspiring writer who has a fortuitous encounter with celebrated novelist Erich Ackerman with whom he ingratiates himself with — this is told from Erich's perspective. Part two picks up a few years after Maurice's successful debut but he is now experiencing a mid-career slump and getting desperate by the day. He is married to Edith, also a novelist, and the story is told from her point of view. In the third and final portion of the book, we finally get inside Maurice's head and learn that his is a pattern of behaviour established from young. Riveting and brilliantly crafted, this thrilling and captivating book about people and their stories will stay with you long after you're done.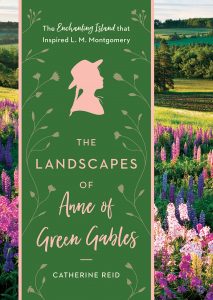 Favourite Non-Fiction: Katherine Reid's The Landscapes of Anne of Green Gables. The Anne of Green Gables series by Canadian author LM Montgomery is my all-time favourite childhood series. As such, I absolutely adored this gem of a book, as it brought new life and meaning to Montgomery's novels. This coffeetable book portrays with stunning photography the gorgeous landscape of Prince Edward Island, the setting for all but one of Montgomery's novels. What gives this book added substance are the biographical anecdotes of Montgomery's life and writing career, seamlessly weaved into the descriptions of the land that so inspired her. There are also travel tips for those of us — including yours truly — who want to plan a trip to PEI. This is a truly beautiful tribute to Montgomery's writings and the island she loved with all her heart.