As booksellers, we are often asked by customers to recommend inspirational books or books that can help them improve themselves. At Lit Books, we try to take a different tack to self-improvement. While we do carry a selection of self-help titles, we also believe that personal edification can come through less direct means. The following are some titles to help kick-off your new reading year!
Books for Living: A Reader's Guide to Life by Will Schwalbe
Through books that he's read, Will Schwalbe addresses one or more themes pertinent to our modern workaday life, usually in ways that are not readily apparent. For example, on the chapter entitled Trusting, Schwalbe's liber of choice is Paula Hawkins' excellent Girl on the Train. At first blush, it is not readily apparent how exactly Girl on the Train, a crime thriller, has anything to do with trust, but Schwalbe gives us an ingenious explanation. Similarly, in the chapter entitled Choosing Your Life, Schwalbe's book choice is Azar Nafisi's Reading Lolita in Tehran. Azar's book is a memoir of her last class in Iran, where she taught and read Nabokov's controversial Lolita to a group of women in an ultra-conservative state where possession of material such as Nabokov's book is grounds for punishment. The best thing about Schwalbe's book is that it doesn't just show you how books can be relevant to your life, but entices you to read the books that he discusses. (RM62.90)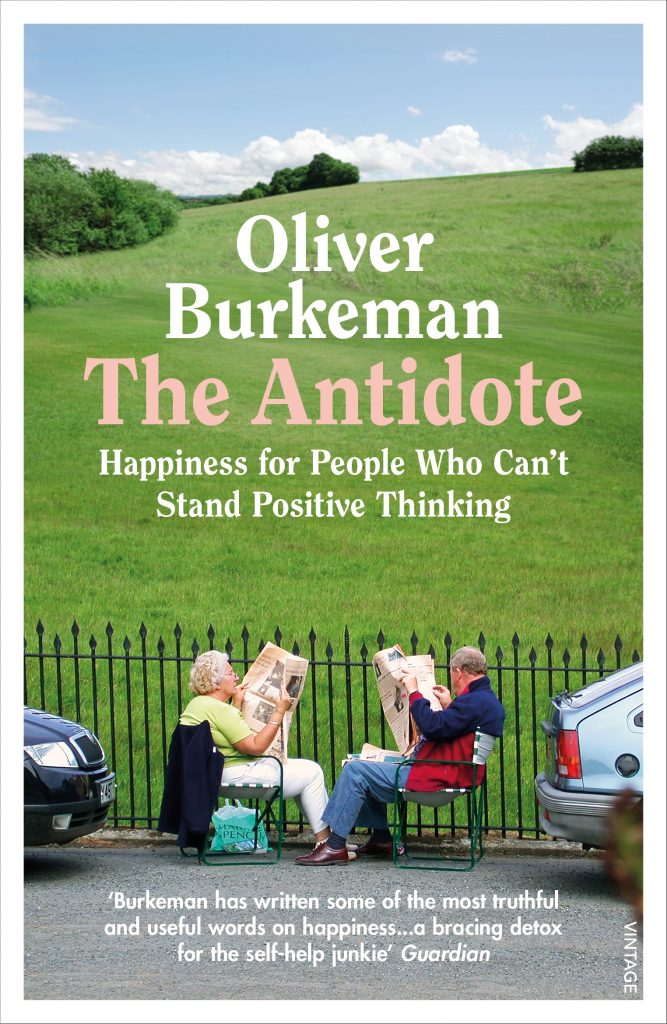 The Antidote: Happiness for People Who Can't Stand Positive Thinking by Oliver Burkeman
As the title suggests, there is a certain segment of the population who instinctively push back against overtly cheerful slogans, and who believe that the trick to happiness must involve more than mere positive thinking. Oliver Burkeman's Antidote takes a more sober approach: rather than overlaying reality with layers upon layers of positivity, he suggests that happiness is really about coming to terms with the imperfections of reality. The Antidote is a genuine attempt to reframe the definition of happiness for reasons both practical and theoretical. In the Guardian's review of the book, the author Julian Baggini, a philosopher in his own right, likens Burkeman's book to a shot of Pimm's on a summer's day: "refreshing if consumed by those already sceptical about the power of positive thinking, bracing if splashed in the face of those who aren't". (RM62.90)
The Courage to be Disliked by Ichiro Kishimi and Fumitake Koga
A unique self-improvement title which is written as a dialogue between a philosopher and his student, The Courage to be Disliked deals with a topic that seems strange at first. After all, who among us does not want to be liked, or more pertinently, who among us aspires to be disliked? In a culture where the slightest social opprobrium is grounds for isolation and alienation, authors Kishimi and Koga argue that self-actualisation, at the risk of social castigation, remains key to happiness and fulfilment. Embedding the theories of psychologist Alfred Adler in the fictional dialogue, the book shows how each of us is able to determine the direction of our own life, free from past traumas and the expectations of others. The Courage to be Disliked is the most prescriptive of the books that we are recommending in this issue, focusing on the concepts of self-forgiveness, self-care, and mind decluttering. A must-read for those of us caught in the grips of anxiety and worry. (RM79.90)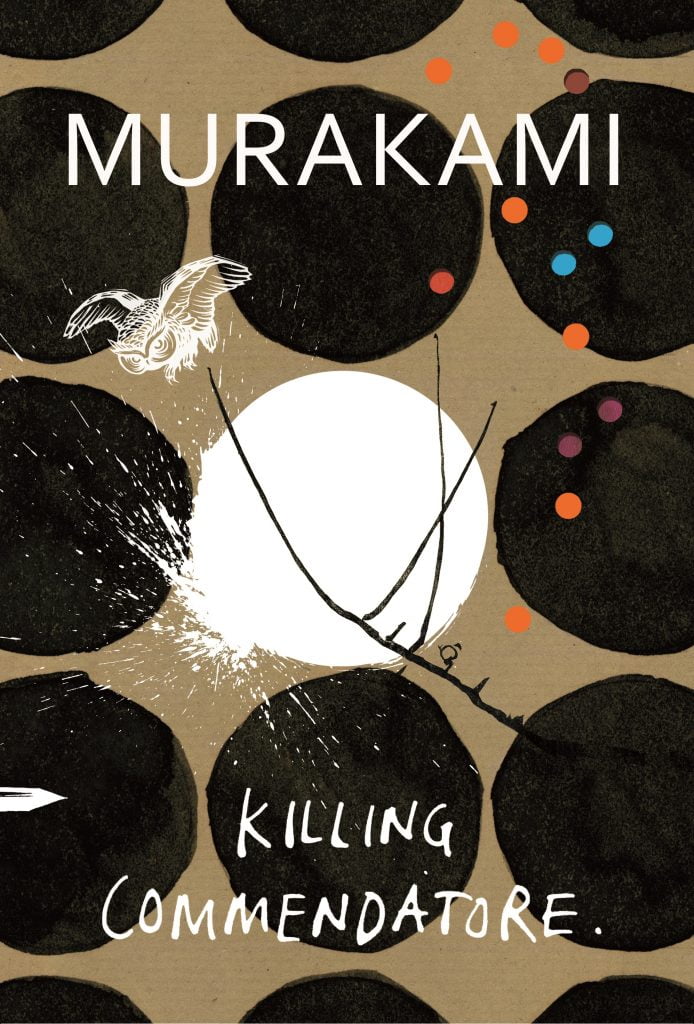 Killing Commendatore by Haruki Murakami
Killing Commendatore is the perfect introduction to one of the finest authors of this generation (and a good way to start your way into becoming a 'Harukist' in the new year). It is difficult to squeeze Killing Commendatore, which is 700-odd pages long, into two paragraphs, but it is a story concerning painting, love, obsession and ideas, with some surreal passages thrown in for good measure. The story revolves around an unnamed protagonist who is a portrait painter by trade. Following an unhappy separation from his wife, he moves into the home of Tomohiko Amada, an erstwhile master of Japanese painting. The discovery of a hidden painting sets myriad things into motion. The protagonist, now privy to a hidden secret, must now see out the full ramifications of the uncovering. If you've ever felt compelled to read a Murakami but felt intimidated by the author's reputation, rest assured that Killing Commendatore is a gentler introduction to his world. (RM131.90)
Educated by Tara Westover
Tara Westover was born to Mormon fundamentalist parents in rural Idaho. Voluntarily cutting themselves from all worldly contact, Tara did not step into a classroom until she was 17 and was submitted to extreme religious doctrine by her prophet father. Nevertheless, a brush with the outside world inspires her curiosity to find out more, and she ends up teaching herself enough grammar, mathematics and science to be admitted to college. Her voracious appetite for knowledge and education would eventually take her across continents and earn her a PhD from Cambridge University. Despite her remarkable academic achievements, she is set for a reckoning with both her family and herself in confronting her past. This memoir is at once an inspiration and a reminder that perseverance can be rewarding but dreams can and do come with a price. (RM55.90)
This article is published in the January 2019 issue of FireFlyz, the in-flight magazine of Firefly airlines.