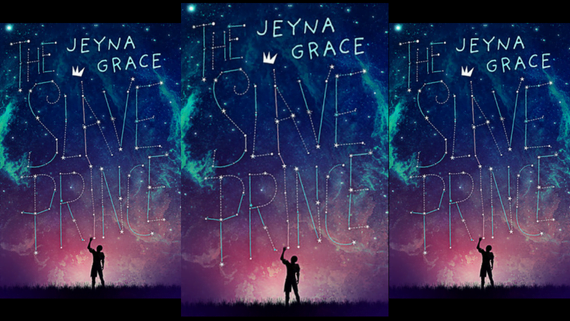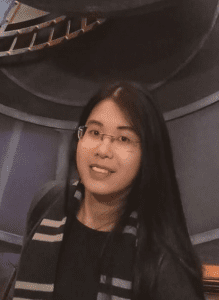 The Slave Prince is the third book by Malaysian author Jeyna Grace. An imaginative retelling of the story of Moses, The Slave Prince is set in the fantasy kingdom of Alpenwhist where young Prince Thom believed himself to be the heir apparent to the throne. However, his dreams of glory are cut short one day when he learns that he is no prince but is instead the descendant of slaves. Thom quickly realises that he must first accept his past before he can move on to the future.
Lit Books is pleased to be a stockist of Jeyna's book, and we managed to ask her a few questions regarding her process.
1. The Slave Prince is a retelling of the story of Moses. Why did you pick such a well-told tale to be the basis of your novel, and were you at all concerned that your interpretation of events might ruffle some feathers?
The story of Moses is one of my favourite biblical tales. Growing up, I would rewatch The Prince of Egypt countless times, with family karaoke nights incomplete without the song, When You Believe. In its essence, the story of Moses and the plight of the Israelites is a powerful representation of faith and belief — it shows us how nothing is impossible, that there can be miracles, when we believe. And as someone who enjoys writing spin-offs and retellings, what better story to pick than the one with such a compelling message?
Before writing The Slave Prince, I decided on two things: to stay as close to the original timeline and to build on the core message of belief. I didn't worry much about ruffling feathers as I was focused on creating a tale that would resonate with readers and inspire them to believe in the impossible and to fight for what they believe in. And I believed — that's a lot of 'believe' in one paragraph — that by adding magic, the twist of events would make the old and familiar tale fresh and exciting again.
2. The biblical story of Moses, at its heart, is the story of God's chosen who eschews a life of luxury to lead his people to freedom. In a sense, it is a story of redemption. Is The Slave Prince similarly focused on redemption?
Redemption is indeed a part of the story, but not the part I chose to focus on. There's a lot of the story of Moses and the Israelites that reflects the current world we live in — injustice and modern-day slavery are rampant, with many individuals struggling to believe in themselves and their abilities. I chose to focus on issues that we're all familiar with, creating characters that are just like us in a world that could benefit from more hope, unity, and love.
3. The Slave Prince is not your first book. Has your experience with your previous books been instructive in writing and producing this third book? If so, in what way?
Certainly! All of my books presented new learning opportunities. Self-publishing my first novel, The Dreamer, introduced me to the publishing industry. Publishing my second novel, The Battle for Oz, with Inkshares taught me how to create better characters and sentence structures. The Slave Prince has helped me to expand my imagination — I've learned how to build bigger worlds, create more complex plot lines, and push past the cliches for something more unique and exciting.
4. You are still holding down a day job whilst writing books. That has got to be difficult. Are you looking to make the switch to writing full-time?
It's a dream of mine to be a full-time author. Alas, I'm not in a position to make that shift yet. Hopefully, the day will come where I'll get to write books day and night.
5. You are a Malaysian author published by a US publisher on a unique crowd-funded structure — it seems that you have embraced technology quite a bit to become a published author. What has your experience on this platform been, and have you considered more traditional publishing/distribution arrangements?
Crowd-funding is never an easy process. Getting both of my books, The Battle for Oz and The Slave Prince, published required a lot of asking, selling, pleading, hoping, and praying. It's not an easy route to get published, but it's also not impossible if you have the determination to succeed. Once you do cross the finish line, you'll experience the full publishing process similar to that of a traditional publisher. Have I considered taking the traditional route? Yes. I'm actually pitching my next book to literary agents! Hopefully, I'll be able to find a representative for my trilogy soon.
6. What's next for you? Is there another book in the making?
There is! I'm working on a trilogy which is neither a spin-off nor a retelling. I'm currently pitching Book One to literary agents, and plotting Book Two in hopes of finishing the first draft this year. The trilogy is also a young adult fantasy novel with a royal teenage protagonist. I don't want to give away too much information, but it involves traveling through realms with, of course, magic.
The Slave Prince is available in-store for RM48.90.