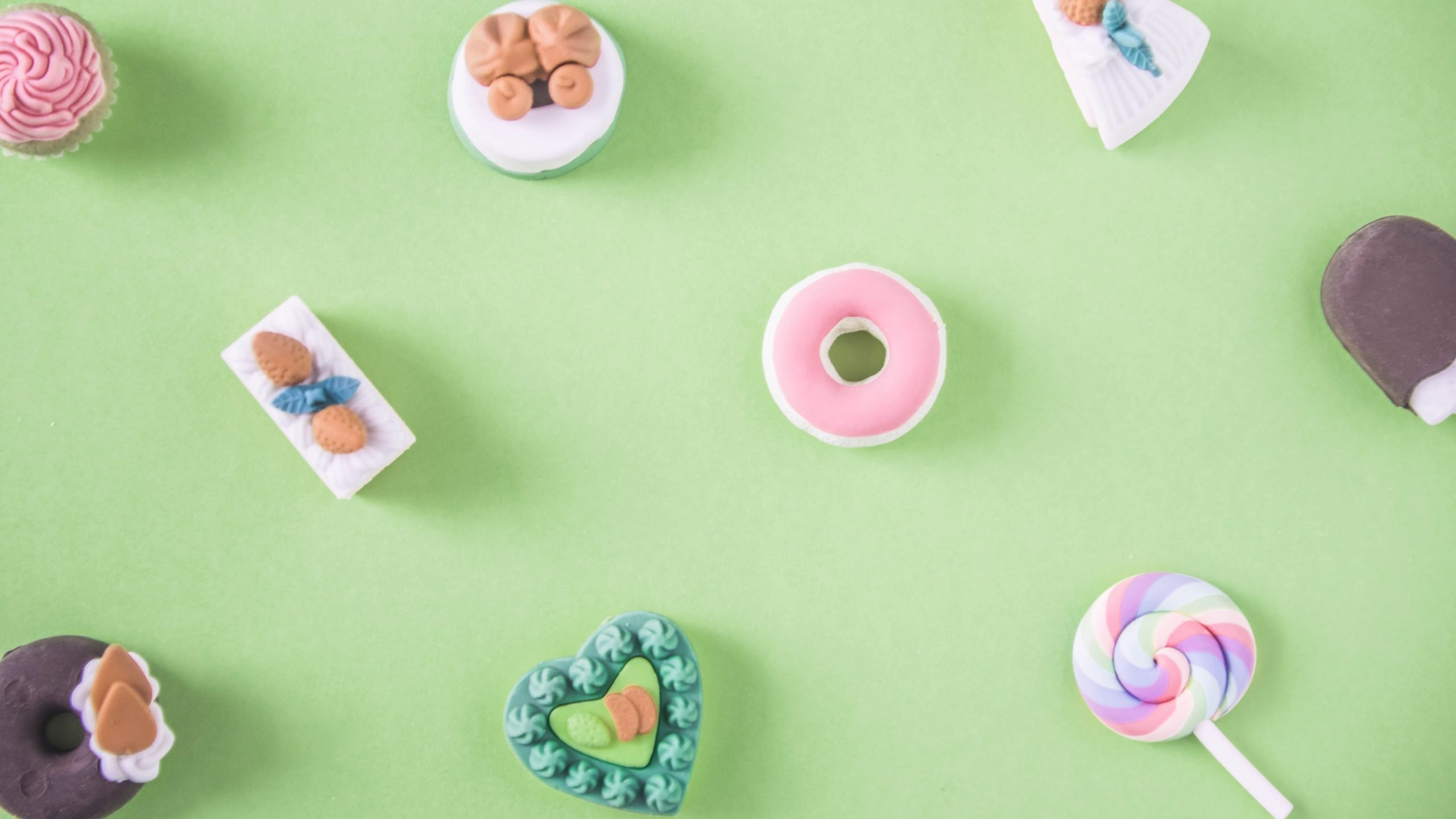 What's the next best thing to eating good food?
Why, to read great writing on food, of course! Here at Lit Books, we have a growing selection of delectable food books. Evocative and vivid, these six delicious reads will give you much to chew on.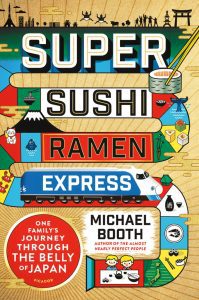 Super Sushi Ramen Express: One Family's Journey Through the Belly of Japan by Michael Booth
From the author of The Almost Nearly Perfect People comes a fascinating and funny culinary journey through Japan
Japan is arguably the preeminent food nation on earth; it's a mecca for the world's greatest chefs and has more Michelin stars than any other country. The Japanese go to extraordinary lengths and expense to eat food that is marked both by its exquisite preparation and exotic content. Their creativity, dedication, and courage in the face of dishes such as cod sperm and octopus ice cream are only now beginning to be fully appreciated in the sushi and ramen-saturated West, as are the remarkable health benefits of the traditional Japanese diet.
Food and travel writer Michael Booth takes the culinary pulse of contemporary Japan, learning fascinating tips and recipes that few westerners have been privy to before. Accompanied by two fussy eaters under the age of six, he and his wife travel the length of the country, from bear-infested, beer-loving Hokkaido to snake-infested, seaweed-loving Okinawa. Along the way, they dine with — and score a surprising victory over — sumo wrestlers, pamper the world's most expensive cows with massage and beer, share a seaside lunch with free-diving female abalone hunters, and meet the greatest chefs working in Japan today. Less happily, they witness a mass fugu slaughter, are traumatised by an encounter with giant crabs, and attempt a calamitous cooking demonstration for the lunching ladies of Kyoto. (RM79.90)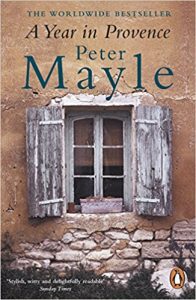 A Year in Provence by Peter Mayle
An irresistible feast of humour and heart, this is the bestselling, much-loved classic account of an English couple enjoying the fruits of French rural living.
Peter Mayle and his wife did what most of us only imagine doing when they made their long-cherished dream of a life abroad a reality: Throwing caution to the wind, they bought a glorious 200-year-old farmhouse in the Lubéron Valley in Provence, France and began a new life.
In a year that begins with a marathon lunch and continues with a host of gastronomic delights, they also survive the unexpected and often hilarious curiosities of rural life. From mastering the local accent and enduring invasion by bumbling builders, to discovering the finer points of boules and goat-racing, all the earthy pleasures of Provençal life are conjured up in this enchanting portrait. (RM54.90)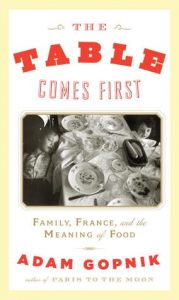 The Table Comes First by Adam Gopnik
From the author of Paris to the Moon comes a beguiling tour of the morals and manners of our present food mania, in search of eating's deeper truths.
Never before have we cared so much about food. It preoccupies our popular culture, our fantasies, and even our moralising. With our top chefs as deities and finest restaurants as places of pilgrimage, we have made food the stuff of secular seeking and transcendence, finding heaven in a mouthful. But have we come any closer to discovering the true meaning of food in our lives? With inimitable charm and learning, Adam Gopnik takes us on a beguiling journey in search of that meaning as he charts America's recent and rapid evolution from commendably aware eaters to manic, compulsive gastronomes. (RM63.90)
The Whole Fromage: Adventures in the Delectable World of French Cheese by Kathe Lison
The French, sans doute, love their fromages. And there's much to love: hundreds of gloriously pungent varieties — crumbly, creamy, buttery, even shot through with bottle-green mould. So many varieties, in fact, that the aspiring gourmand may wonder: How does one make sense of it all?
In The Whole Fromage, Kathe Lison sets out to learn what makes French cheese so remarkable — why France is the "Cheese Mother Ship", in the words of one American expert. Her journey takes her to cheese caves tucked within the craggy volcanic rock of Auvergne, to a centuries-old monastery in the French Alps, and to the farmlands that keep cheesemaking traditions alive. She meets the dairy scientists, shepherds, and affineurs who make up the world of modern French cheese, and whose lifestyles and philosophies are as varied and flavourful as the delicacies they produce. Most delicious of all, she meets the cheeses themselves — from spruce-wrapped Mont d'Or, so gooey it's best eaten with a spoon; to luminous Beaufort, redolent of Alpine grasses and wildflowers, a single round of which can weigh as much as a Saint Bernard; to Camembert, invented in Normandy but beloved and imitated across the world.
With writing as piquant and rich as a well-aged Roquefort, as charming as a tender springtime chèvre, and yet as unsentimental as a stinky Maroilles, The Whole Fromage is a tasty exploration of one of the great culinary treasures of France. (RM52.90)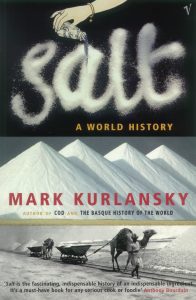 Salt: A World History by Mark Kurlansky
Homer called it a divine substance. Plato described it as especially dear to the gods. As Mark Kurlansky so brilliantly relates here, salt has shaped civilisation from the beginning, and its story is a glittering, often surprising part of the history of mankind. Wars have been fought over salt and, while salt taxes secured empires across Europe and Asia, they have also inspired revolution — Gandhi's salt march in 1930 began the overthrow of British rule in India. (RM57.90)
Butter: A Rich History by Elaine Khosrova
It's a culinary catalyst, an agent of change, a gastronomic rock star. Ubiquitous in the world's most fabulous cuisines, butter is boss. Here, it finally gets its due.
After traveling across three continents to stalk the modern story of butter, award-winning food writer and former pastry chef Elaine Khosrova serves up a story as rich, textured, and culturally relevant as butter itself. From its humble agrarian origins to its present-day artisanal glory, butter has a fascinating story to tell. With tales about the ancient butter bogs of Ireland, the pleasure dairies of France, and the sacred butter sculptures of Tibet, Khosrova details butter's role in history, politics, economics, nutrition, and even spirituality and art. Readers will also find the essential collection of core butter recipes, including beurre manié, croissants, pâte brisée, and the only buttercream frosting anyone will ever need, as well as practical how-tos for making various types of butter at home — or shopping for the best. (RM79.90)