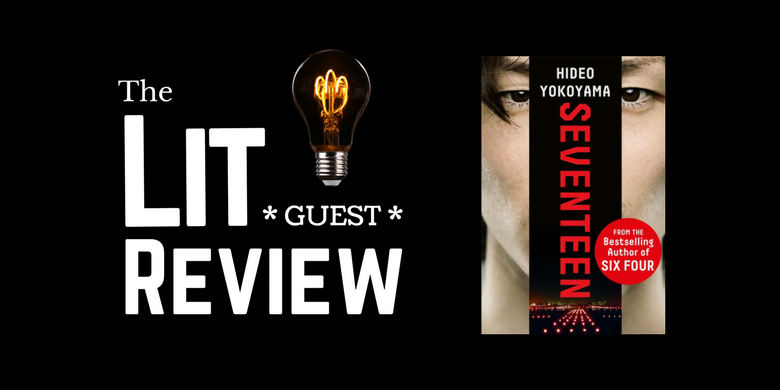 Introducing a new guest contributor for Lit Review, Hannah Azlan.
Who: Japanese novelist Hideo Yokoyama specialises in mystery novels but has said that the crime is the least interesting part of his stories; instead, he likes to focus on the psychology and social dynamics of characters affected by the crime. His 15th novel, Six Four, was the first to be translated into English. Seventeen is the second novel of his translated into English.
What: The year is 1985, and Kazumasa Yuuki, a seasoned reporter at the North Kanto Times, is running a daily gauntlet against the power struggles and office politics that plague its newsroom. But when an air disaster of unprecedented scale occurs on the paper's doorstep, its staff are united by an unimaginable horror, and a once-in-a-lifetime scoop.
Fast forward to 2003, 17 years later — Yuuki remembers the adrenaline-fuelled, emotionally charged seven days that changed his and his colleagues' lives. He does so while making good on a promise he made that fateful week — one that holds the key to its last unsolved mystery, and represents Yuuki's final, unconquered fear.
Why: This languidly paced novel focuses more on newspaper politics and is less investigative thriller than the blurb suggest. It examines the impact investigating an air crash has on a group of reporters and editors than the crash itself. Yuuki as a character makes for an interesting study, and the novel opens with him about to tackle a mountain climb. There's something very Japanese about the way the present story of a climb up a difficult mountain face is juxtaposed against the main event of the air crash, which happened 17 years ago. The translation, however, feels distanced and somewhat opaque, and it feels like we're experiencing the story from few steps back rather than directly. I found myself skimming in parts but there is a metaphysical mystique that does keep one reading.
Verdict: A dense read to be sure, but one that deftly explores the psychological aspects of its characters. (5.5/10)
Availability: Trade paperback, RM79.90
Special thanks to Times Distribution for an ARC of the book.