Sweatheart No. 9
August 16, 2019 @ 8:30 pm

-

10:30 pm

RM20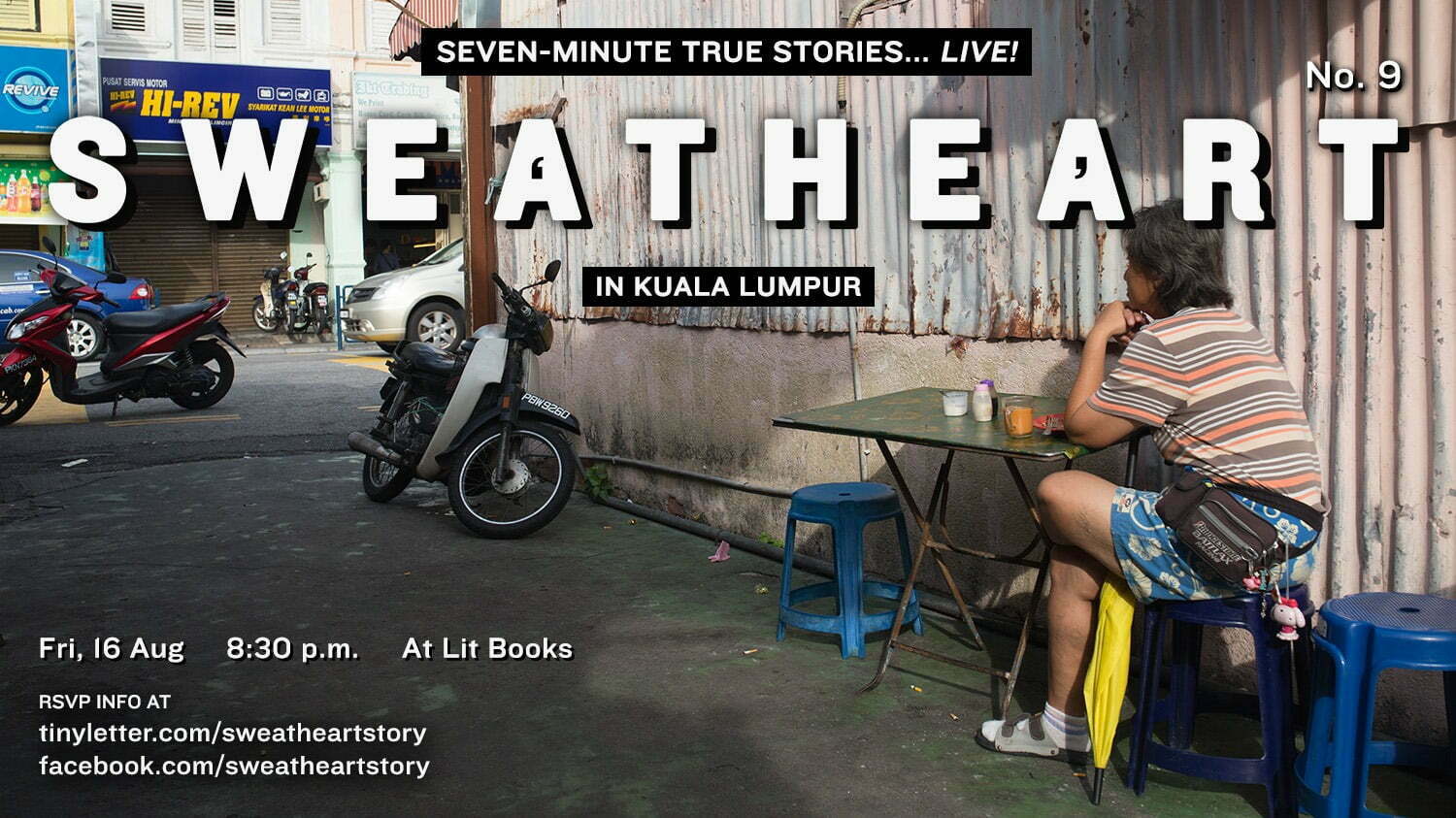 Sweatheart No. 9 will be happening on Friday, 16 August 2019, 8:30 p.m. at Lit Books!
If you haven't already heard, Sweatheart—NOT Sweetheart—is a monthly storytelling night in Kuala Lumpur, featuring true seven-minute stories told live by both practiced performers and first-timers.
There's no theme this month, so anything goes. If you've got a story, please submit it here: bit.ly/2LRM2vZ
Otherwise, just round up your friends and come listen. Please RSVP in advance: bit.ly/2NGNHGy
The event will kick off at 8:30 p.m.