Malaysian author Hanna Alkaf's third novel, Queen of the Tiles, is set in the world of competitive Scrabble. Hence it was only fitting that the author session held at Lit Books on 2 July, 2022 would feature life-size Scrabble boards where attendees could try their hand at fielding high-scoring words. The event was organised by the Two Book Nerds Talking podcast headed by Honey Ahmad and Diana Yeong, who are no strangers to those who have been following us for a while. This dynamic duo has collaborated with us on numerous literary events over the years.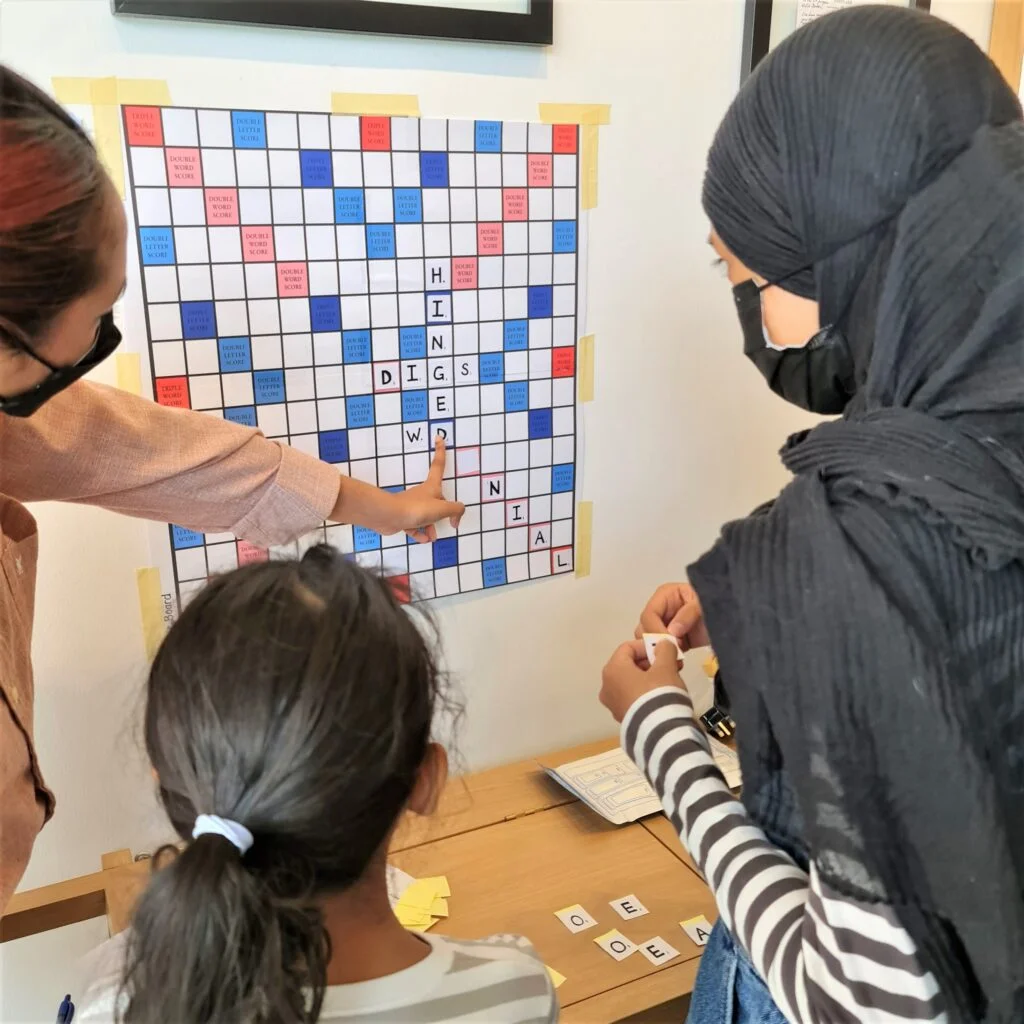 The morning of Hanna's event dawned bright and beautiful, and the audience who came were eager to get up close and personal with one of their favourite authors. Hanna spoke at length with Honey and Diana about Queen of the Tiles, a mystery novel set in the world of competitive Scrabble that explores teenage friendship, grief and mental health. The full podcast will be out soon, but in the meantime, here are some snippets from the hour-long interview.
On how she came to write Queen of the Tiles:
I grew up in a time when my brother was playing competitive Scrabble. There used to be weekly tournaments at the Park Royal Hotel downtown, and I used to teman my mother to send my brother and pick him up. I sort of absorbed the atmosphere and would watch my brother walking around with these massive printed out lists of words that he bound with duct tape on one side — he would study them.
While I was thinking about what my next book would be after The Weight of Our Sky [Hanna's debut novel], the idea came to me to write about a Scrabble tournament because I'd never seen books that really centred a Scrabble tournament before. And then I thought, well, what if I added murder…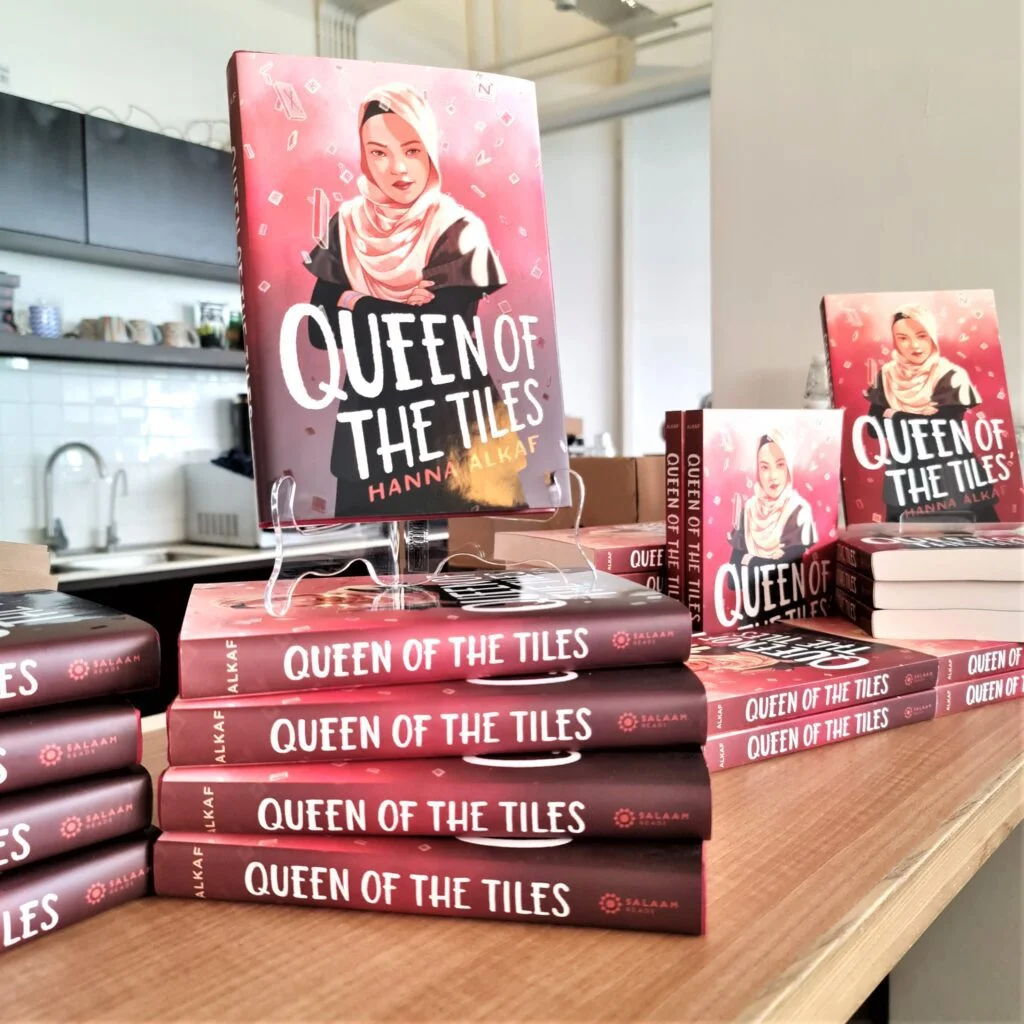 On how she crafted Najwa, the novel's main character:
Najwa was tough in a lot of different ways to write because first of all, Najwa is dealing with such immense grief. In order to write those kinds of emotions, I find that I have to mine them within myself and really explore my own feelings in order to bring that to the page, and that's a tough thing to do. You have to scrape away the layers of protection you put around yourself and really sit with your own ideas of grief and loss.
The other level is just that Najwa is much smarter than me so it's very hard to get into her head and write the way that she thinks, which is to float from word to word, definition to definition, and tie it altogether. I wanted to write her that way and I was also very mad at myself for writing her that way because it made my life much more difficult. The search for the perfect word at the perfect time that would tie to the next word and the next word, that wasn't an easy thing to do. It didn't come naturally to me. It involved a lot of reading of the Scrabble dictionary.
On being unapologetic about injecting Malaysian elements into her stories:
There are things about the Malaysian experience of growing up that stick and that I really want to see written about normally in the narrative, the same way that we accepted tea parties with tea and crumpets, nurseries and governesses — we all read this as kids and we just accepted that they were the narrative of our childhood even though it didn't look anything like our childhoods. And that's what I wanted for us. I wanted to read it and be like this is just a thing. It's one of those things that I write without trying to make it a big deal. It's not a focal point; it's not a thing I want outsiders to look at and exoticize. I just want it to feel familiar to you.
When we talk about who I'm writing for, I'm writing for Malaysians. I may be published in the US, but I'm writing for Malaysians. I want them to feel like they are home to you. I write them thinking about how I was at that age, how I grew up, how my kids are growing up, what's normal for us, and what's normal for them.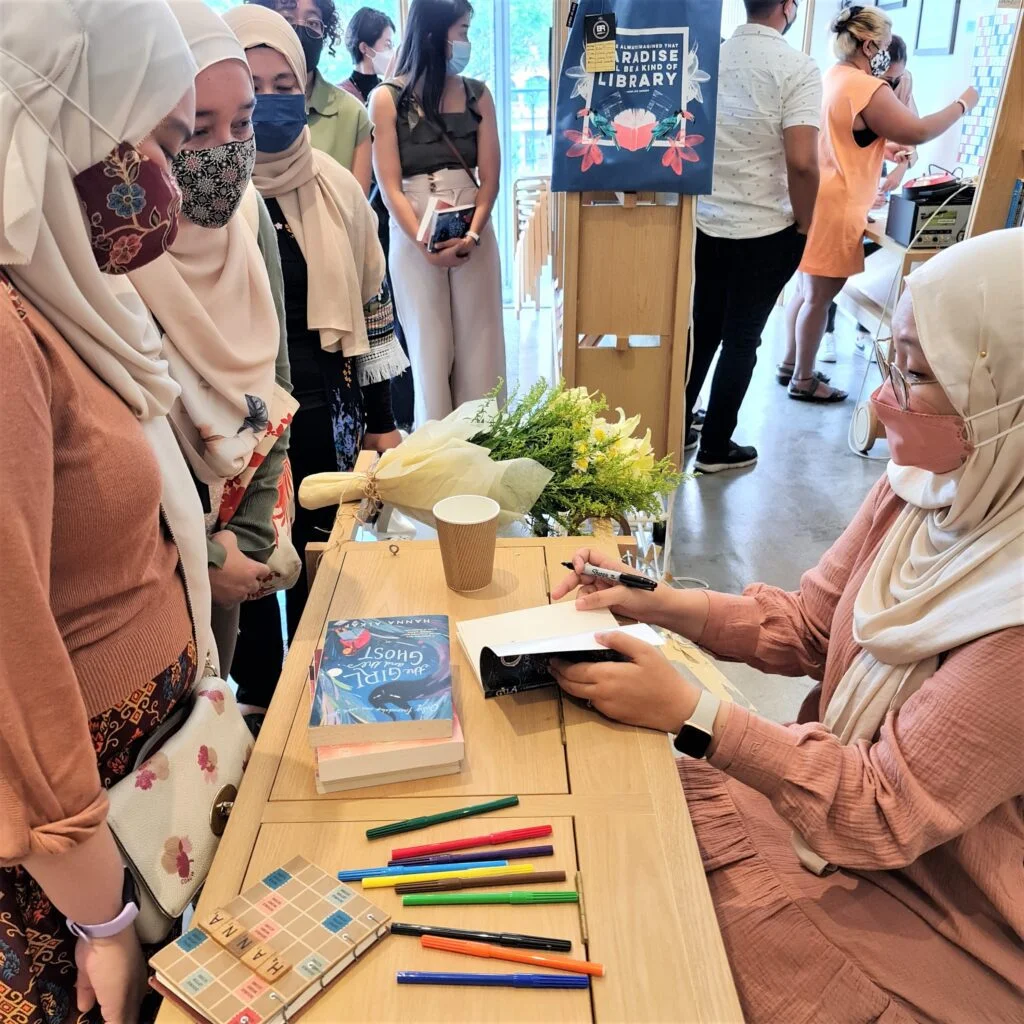 On plotting an absorbing and compelling mystery:
Queen of the Tiles is in many ways my most technically difficult book because plotting a mystery is very difficult. Writing any sort of mystery is very difficult and very technical and it involves a lot of meticulous planning and follow-up, going back and forth and making you're foreshadowing right and adding the correct red herrings and making sure that you've led people astray enough times and all sorts of stuff like that.
On her favourite word:
One of my favourite words is obsequious. I just like the way that that falls off the tongue. It sounds like exactly what it is — a slimy person. There's something about the way you say it that's very satisfying.
Watch out for the full interview with Hanna Alkaf soon on the Two Book Nerds Talking podcast, which you can subscribe to on Spotify and Apple podcast.