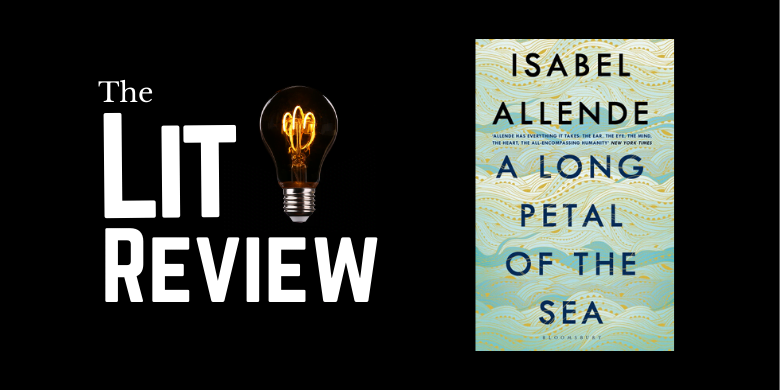 by Elaine Lau
Gripped by the plight of thousands of Spanish Republicans who fled the country at the end of the Spanish Civil War only to be interned in horrid concentration camps in France, Chilean poet Pablo Neruda in 1939 chartered the cargo ship SS Winnipeg to ship 2,200 Republican refugees to Chile where they were welcomed with open arms.
This incredible humanitarian feat is the platform for the new historical novel by acclaimed Chilean author Isabel Allende titled A Long Petal of the Sea. Although Allende had grown up with direct, first-hand knowledge of the great rescue — her grandfather was amongst those who welcomed the refugees when they docked — it was only after she met Victor, one of the last surviving refugees who made the trip, and learnt about his story that the desire to write A Long Petal was sparked.
And what a glorious novel it is: expansive in scope — the novel's timeline spans more than 50 years — and rich in historical detail. A Long Petal of the Sea, Neruda's description of Chile, is a complex tapestry comprising myriad characters and narrative strands, but at its heart is the story of a young medical student, Victor Dalmau, and his dead brother's expectant girlfriend and gifted pianist, Roser Bruguera. With the noose tightening around them in Francoist Spain, the desperate pair agrees to a marriage of convenience that would enable them passage on the SS Winnipeg and a new life in Chile.
Once there, the wealthy del Solar family take the Dalmaus under their wing. Victor returns to medical school and becomes a sought-after cardiologist while Roser becomes a successful musician. Together, they raise Marcel, Roser's son from her relationship with Victor's brother. The arrangement is a pragmatic one for the couple who essentially live separate lives: Victor has a brief but deeply consequential affair with Ofelia del Solar, while Roser pursues her own love interests as well. Nonetheless, as the years go by, the two find that their affection for each other has blossomed into something more than mere platonic love. But it doesn't end there, for, when the Pinochet dictatorship unseats Chile's democratically elected president in 1973, the Dalmaus once again find themselves in danger because of their political allegiances.
Allende has written an engrossing tale that sweeps one back to the turbulent times of the Spanish civil war, and yet it is a tale that feels perfectly on pulse with today. It is a beautiful story of family, loss, survival, hope and belonging. But it is also a story of love and its many guises: familial and patriotic; love for your fellow humankind, for art, music and poetry, and also carnal love and the kind borne out of shared adversity that results in deep mutual respect and trust for one another.
Above all, the book is a tender homage to Neruda, his poetry, and his extraordinary deed of kindness — an urgent reminder of our shared humanity, and that the refugee crisis around the world today needs to be met with courage and compassion, with political will and direct action.
Verdict: A captivating drama anchored by a wonderful cast of characters and imbued with humanity and a lot of heart. This story will stay with you long after you've turned the last page. (8/10)
Availability: Trade paperback, RM79.90
Special thanks to Bloomsbury for the advance review copy of the book.