With the monsoon rains beating down in full force at the moment, there are some very good reasons to hunker down at home. After all, nothing beats curling up at home on a stormy evening on the sofa with a riveting whodunnit or a pacy crime thriller, especially now towards the end of the year when we may be feeling just a bit tired from our exertions these past 10 months. Here are some of our suggestions for crime and mystery titles that will keep you glued to your sofa and see out the month of November. Happy reading!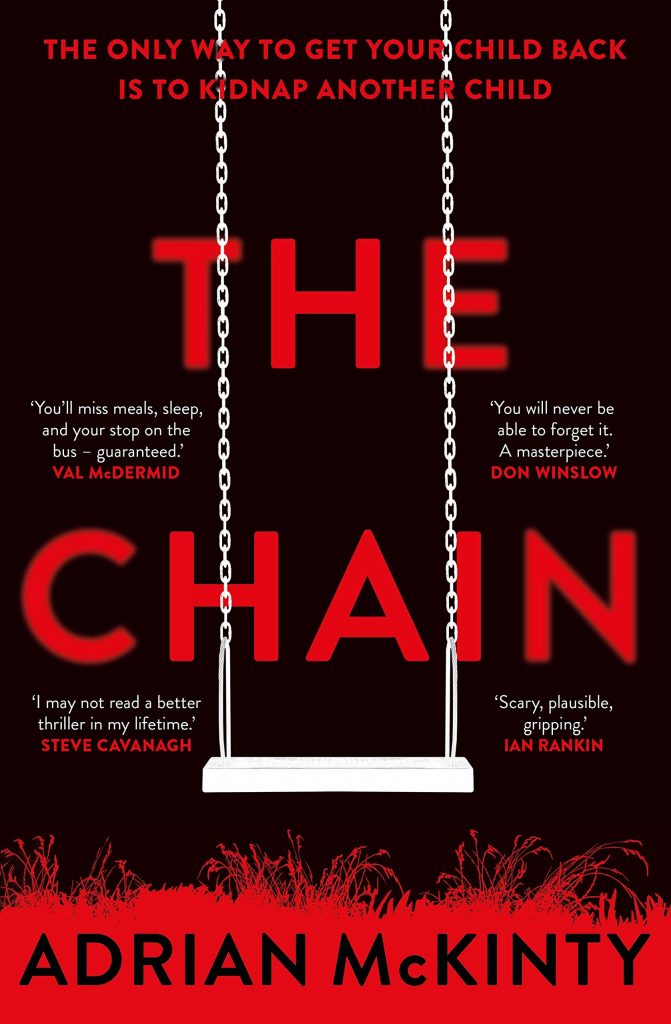 The Chain by Adrian McKinty (RM72.90)
In his new crime thriller, The Chain, author Adrian McKinty takes a familiar plot device and turns it that much darker and horrifying, banking on the notion that parents will do anything to save their child. While driving one day, Rachel Klein receives a phone call informing her that her daughter has been kidnapped, and she needs to pay a ransom to get her back alive. But that's not all — Rachel would also need to kidnap another child, and convince his or her parents to kidnap a child as well or else her child will be murdered. Rachel is now part of The Chain, an unending scheme that turns victims into criminals. Sharp, diabolical and relentless, McKinty's new novel — a movie adaptation is already in the works — will have you at the edge of your seat.
Sherlock Holmes: A Scandal in Japan by Keisuke Matsuoka (RM84.50)
Fans of Sherlock Holmes have always wondered and speculated just what the intrepid sleuth had been up to after he disappeared following his final battle with arch-nemesis Professor Moriarty. He had presumably fallen to his death at the Reichenbach Falls in Switzerland only to reappear several years later admitting that his disappearance had been a ruse to throw his enemies off his track. Still, the question of what he was doing in the intermittent years continued to worry at the imagination of his legions of readers. Well, worry no longer for we now have an answer thanks to the Keisuke Matsuoka, who is regarded as Japan's 'God of Mystery Novels'. In A Scandal in Japan, we are taken to a lushly depicted Meiji Japan where Holmes finds himself entangled in a knotted tangle of political deceit and on the thresh of an international incident involving the Russians. Deftly researched and based on real historical events, Matsuoka's novel not only plugs in a critical missing gap in Holmes' timeline but creates a mystery true to Conan Doyle's spirit and legacy.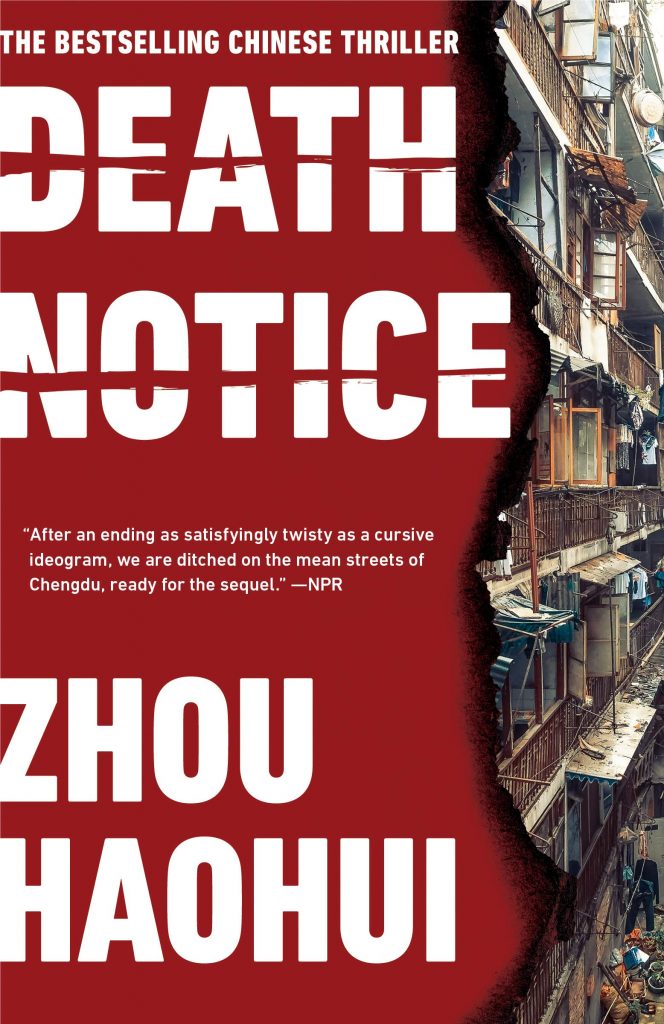 Death Notice by Zhou Haohui (RM49.95)
Zhou Haohui is considered one of the top three suspense authors in China today. The Death Notice trilogy is China's bestselling work of suspense fiction to date, and this translation of the first book by Zac Haluza makes the work accessible to an English-reading audience for the first time. Death Notice follows the efforts of an elite police squad to hunt a criminal known only as Eumenides (after the Greek goddess of vengeance and retribution) intent on executing criminals the law cannot reach. Despite being in breach of the law, Eumenides' actions resonate with a public who believes that justice is not being equally applied to all. Soon, the public starts nominating targets for Eumenides, and, two days later, respected police officer Sergeant Zheng Haoming is found dead. Subsequently, the police start receiving 'death notices', chilling notes announcing the next target, the crimes they have committed, and the date of their execution. When the next victim dies despite being under police protection, the police realise they are dealing with an inventive and ruthless criminal mastermind.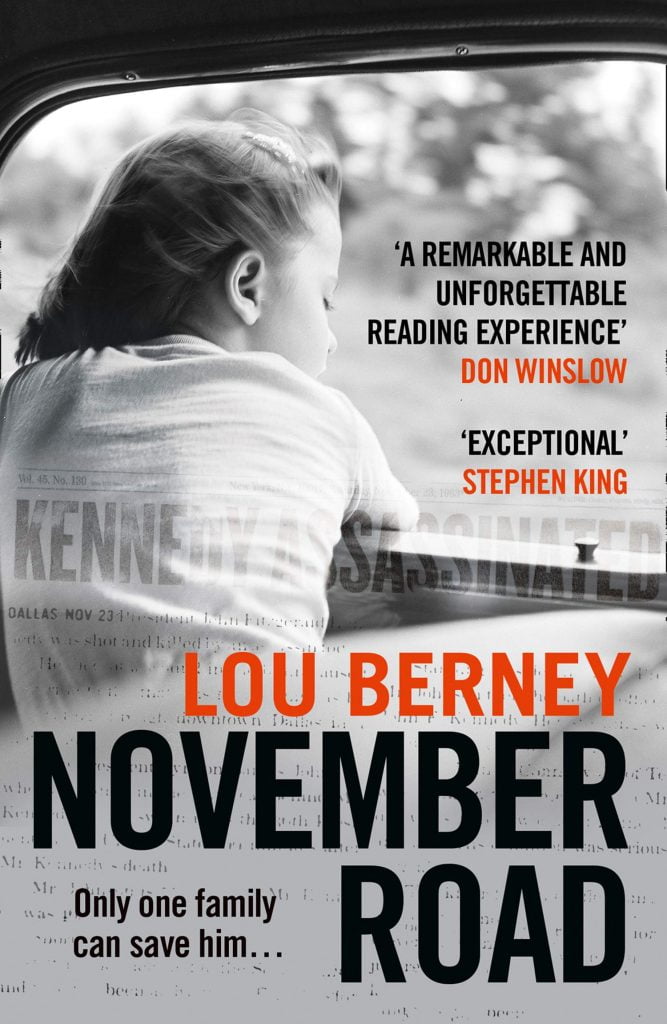 November Road by Lou Berney (RM69.90)
The assassination of John F Kennedy in 1963 remains a rich ground for speculative fiction and for good reason: even some 56 years after the fact of the event, the assassination itself remains shrouded in mystery and conspiracy. Was the hit organised by the FBI or the mafia or both? Did Marilyn Monroe have a part to play in this? And who was Jacky Ruby and Lee Harvey Oswald? Berney's November Road offers an answer to all this, but that's not really the point of the book. Instead, the assassination serves as a foil and catalyst that sets mob lieutenant Frank Guidry down a fugitive road when he realises that anyone in-the-know was being eliminated by his boss. He finds a perfect disguise when he meets beautiful housewife Charlotte and her two daughters running away in search of greener pastures. But it's hard to go on a road trip with someone without realising something about yourself, even when you're road tripping to save your life.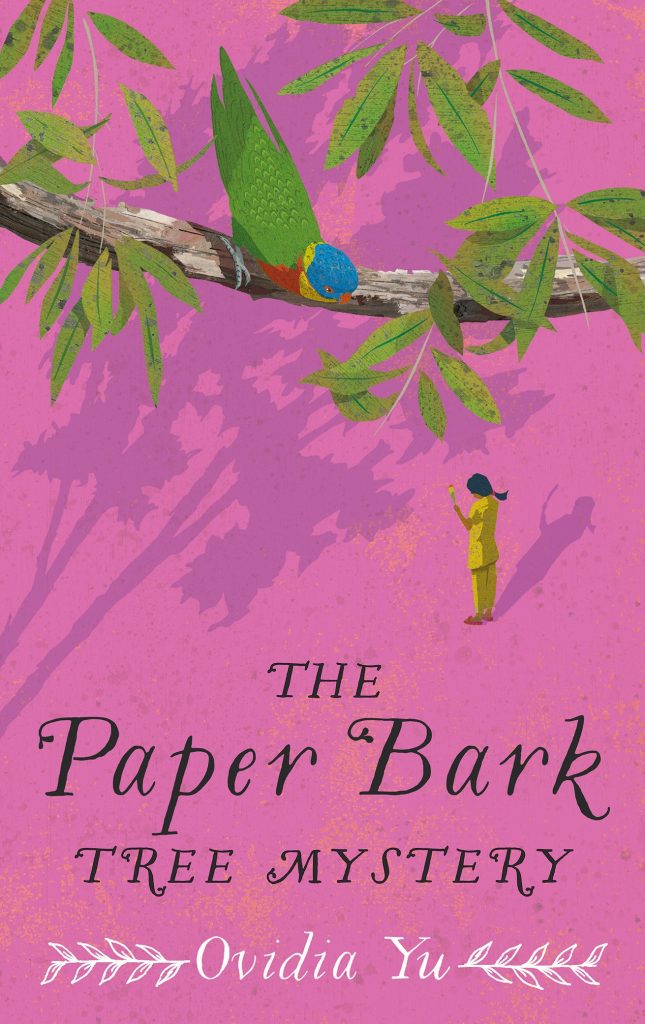 The Paper Bark Tree Mystery by Ovidia Yu (RM49.90)
Su Lin is finally working at her dream job as an assistant to a brand new detective agency in Singapore after sleuthing as an amateur in her past two novels (see The Frangipani Tree Mystery and The Betel Nut Tree Mystery). But all is not well. Her erstwhile boss Bald Bernie Hemsworth had decided that a local Singaporean girl wasn't quite up to the job of investigating and replaced her with a pretty and privileged white girl. Then they find him dead as a doorknob. Su Lin decides to put on her sleuthing hat again when the authorities accuse her best friend's father as the murderer, an accusation which she simply cannot believe to be true. Meanwhile, not all is well in Singapore in the 1930s. Political unrest and chaos is the order of the day, which would eventually result in a tragic loss that shakes Su Lin to her core. The truth is out there, but at what cost? Published in 2019, The Paper Bark Tree Mystery is the third and latest book of Ovidia Yu's Crown Colony series and a must read for mystery fans.
This article appears in the November 2019 issue of FireFlyz, the in-flight magazine of Firefly airlines.