Falling on April 23 annually ever since it was instituted in 1995 is the UNESCO World Book and Copyright Day, which pays tribute to books and authors. The date was chosen as it is a symbolic one for world literature: Shakespeare, pre-eminent Spanish novelist Cervantes, and Spanish chronicler Inca Garcilaso de la Vega all died on this day in the year 1616. April 23 is also the date that marks the birth or demise of other prominent authors, such as French novelist Maurice Druon, Icelandic writer Halldór K. Laxness, Russian-American novelist Vladimir Nabokov, Catalan author Josep Pla and Columbian writer Manuel Mejía Vallejo.
Since 2000, a city is designated World Book Capital for a one-year period beginning on April 23 each year. The chosen city undertakes to uphold the World Book Day's impetus through its own initiatives. This year, Athens, Greece has been conferred the honour. According to the website, "Athens was chosen for the quality of its activities, supported by the entire book industry. The aim is to make books accessible to the city's entire population, including migrants and refugees."
And so it is that we have chosen a Greek theme to commemorate World Book Day at Lit Books. The legacy of classical Greek literature is immense — from Homer's The Iliad and The Odyssey to Sophocles' Antigone, these enduring, epic works of heroes, gods and tragic lives continue to dominate contemporary literary imagination. The literary tropes derived from these Greek classics remain as compelling today as they were some two millennia ago.
Here are four novels inspired by classical Greek literature, and one, a modern Greek classic.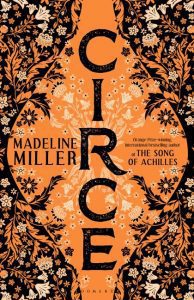 Circe by Madeline Miller
In the house of Helios, god of the sun and mightiest of the Titans, a daughter is born. But Circe is a strange child — not powerful, like her father, nor viciously alluring like her mother. Turning to the world of mortals for companionship, she discovers that she does possess power — the power of witchcraft, which can transform rivals into monsters and menace the gods themselves.
Threatened, Zeus banishes her to a deserted island, where she hones her occult craft, tames wild beasts and crosses paths with many of the most famous figures in all of mythology, including the Minotaur, Daedalus and his doomed son Icarus, the murderous Medea, and, of course, wily Odysseus.
But there is danger, too, for a woman who stands alone, and Circe unwittingly draws the wrath of both men and gods, ultimately finding herself pitted against one of the most terrifying and vengeful of the Olympians. To protect what she loves most, Circe must summon all her strength and choose, once and for all, whether she belongs with the gods she is born from, or the mortals she has come to love.
With vivid characters, mesmerising language and page-turning suspense, Circe is an intoxicating epic of family rivalry, palace intrigue, love and loss, as well as a celebration of indomitable female strength in a man's world. (Trade paperback, RM65.90)
The Song of Achilles by Madeline Miller
This unique retelling of the legend of Achilles and the Trojan War is marvellously conceived and a thrilling page-turner. Patroclus, an awkward young prince, has been exiled to the court of King Peleus and his perfect son Achilles. Despite their differences, the boys develop a tender friendship, a bond which blossoms into something deeper as they grow into young men. But when Helen of Sparta is kidnapped, Achilles is dispatched to distant Troy to fulfil his destiny. Torn between love and fear for his friend, Patroclus follows, little knowing that the years that follow will test everything they hold dear. (Paperback, RM55.90)
House of Names by Colm Tóibín
Named a Best Book of 2017 by NPR, The Guardian, The Boston Globe and The Washington Post, this is the tale of Clytemnestra in ancient Mycenae, the legendary Greek city from which her husband King Agamemnon left when he set sail with his army for Troy. Clytemnestra rules Mycenae now, along with her new lover Aegisthus, and together they plot the bloody murder of Agamemnon on the day of his return after nine years at war.
Judged, despised, cursed by gods, Clytemnestra reveals the tragic saga that led to these bloody actions: How her husband deceived her eldest daughter Iphigeneia with a promise of marriage to Achilles, only to sacrifice her; how she seduced and collaborated with the prisoner Aegisthus; how Agamemnon came back with a lover himself; and how Clytemnestra finally achieved her vengeance for his stunning betrayal — his quest for victory, greater than his love for his child.
Tóibín brings a modern sensibility and language to an ancient classic, and gives this extraordinary character new life, so that we not only believe Clytemnestra's thirst for revenge, but applaud it. Told in four parts, this is a fiercely dramatic portrait of a murderess, who will herself be murdered by her own son, Orestes. It is Orestes's story, too: his capture by the forces of his mother's lover Aegisthus, his escape and his exile. And it is the story of the vengeful Electra, who watches over her mother and Aegisthus with cold anger and slow calculation, until, on the return of her brother, she has the fates of both of them in her hands. (Trade paperback, RM72.50)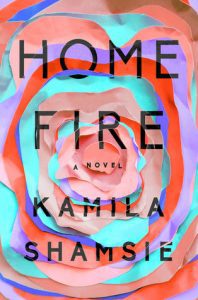 Home Fire by Kamila Shamsie
Named Book of the Year 2017 by The New York Times, The Guardian, The Telegraph, The Observer, The New Statesman and The Evening Standard, this novel is a contemporary reimagining of Sophocles' Antigone.
After years spent raising her twin siblings in the wake of their mother's death, Isma is finally free, studying in America, resuming a dream long deferred. But she can't stop worrying about Aneeka, her beautiful, headstrong sister back in London, or their brother, Parvaiz, who's disappeared in pursuit of his own dream: to prove himself to the dark legacy of the jihadist father he never knew.
Then Eamonn enters the sisters' lives. Handsome and privileged, he inhabits a London worlds away from theirs. As the son of a powerful British Muslim politician, Eamonn has his own birth right to live up to — or defy. Is he to be a chance at love? The means of Parvaiz's salvation? Two families' fates are inextricably, devastatingly entwined in this searing novel that asks: What sacrifices will we make in the name of love?
Home Fire is an urgent, fiercely compelling story of loyalties torn apart when love and politics collide. (Trade paperback, RM74.90)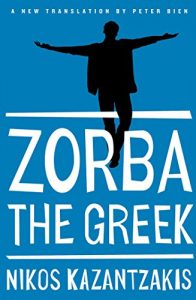 Zorba the Greek by Nikos Kazantzakis, translated by Peter Bien
This stunning new translation of the classic brings the clarity and beauty of Kazantzakis' language and story alive.
First published in 1946, Zorba the Greek, is, on one hand, the story of a Greek working man named Zorba, a passionate lover of life, the unnamed narrator who he accompanies to Crete to work in a lignite mine, and the men and women of the town where they settle. On the other hand it is the story of God and man, The Devil and the Saints; the struggle of men to find their souls and purpose in life and it is about love, courage and faith.
Zorba has been acclaimed as one of the truly memorable creations of literature — a character created on a huge scale in the tradition of Falstaff and Sancho Panza. His years have not dimmed the gusto and amazement with which he responds to all life offers him, whether he is working in the mine, confronting mad monks in a mountain monastery, embellishing the tales of his life or making love to avoid sin. Zorba's life is rich with all the joys and sorrows that living brings and his example awakens in the narrator an understanding of the true meaning of humanity. This is one of the greatest life-affirming novels of our time.
Part of the modern literary canon, Zorba the Greek, has achieved widespread international acclaim and recognition. This new edition translated, directly from Kazantzakis's Greek original, is a more faithful rendition of his original language, ideas, and story, and presents Zorba as the author meant him to be. (Trade paperback, RM79.90)
**Take 10% off these titles until April 30.