In recognition of International Women's Day on March 8, we will be celebrating women writers and books about women throughout the entire month. To kick things off, we are offering 10% discount of the following six titles in our shop. While women-centric, these titles are not just for women but rather for  anyone looking to broaden their understanding on feminine themes and contributions.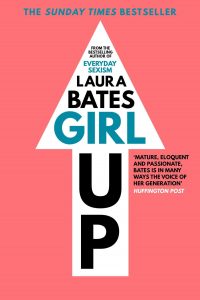 Girl Up
By Laura Bates
Founder of Everyday Sexism Project Laura Bates has written a hilarious, jaunty and bold book that exposes the truth about the pressures surrounding body image, the false representations in media, the complexities of sex and relationships, the trials of social media, and all the other lies women are told. This unapologetic, empowering book sets the record straight. (Paperback, RM79.90)
Women Who Read Are Dangerous
By Stefan Bollman
What is it about a woman reading that has captivated hundreds of artists over the centuries? This book explores this popular subject in more than 70 artworks — drawings, paintings, photographs, and prints — by iconic artists such as Henri Matisse, Edward Hopper, Suzanne Valadon, August Sander, Rembrandt, and many more. In chapters such as "Intimate Moments" and "The Search for Oneself," Bollmann profiles how a woman with a book was once seen as idle or suspect and how women have gained autonomy through reading over the years. Bollmann offers intelligent and engaging commentary on each work of art, telling us who the subject is, her relationship to the artist, and even what she is reading. With works ranging from a 1333 Annunciation painting of the angel Gabriel speaking to the Virgin Mary, book in hand, to 20th-century works such as a stunning photograph of Marilyn Monroe reading Ulysses, this intriguing survey provides a veritable slideshow of the many iterations of a woman and her book. (Hardcover, RM101.90)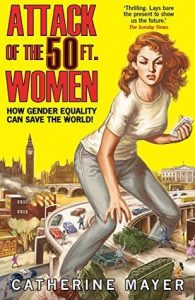 Attack of the 50 Ft. Women: How Gender Equality Can Save The World
By Catherine Mayer
In this inspirational book, the co-founder of the Women's Equality Party sets out compelling evidence for the social and economic benefits of gender equality and lays bare the mechanisms holding women back. Everywhere women are, at best, second-class citizens. Progress towards equality hasn't only stalled; in many places, it is reversing. But things needn't be this way. Mayer takes readers on a journey to Equalia, the gender-equal future that could be ours. (Trade paperback, RM83.90)
Broad Strokes: 15 Women Who Made Art and Made History (in That Order)
By Bridget Quinn
Major women artists have traditionally been excluded from the mainstream art canon. Aligned with the resurgence of feminism in pop culture, Broad Strokes offers an entertaining corrective to that omission. Art historian Bridget Quinn delves into the lives and careers of 15 brilliant female artists in text that's smart, feisty, educational and an enjoyable read. Replete with beautiful reproductions of the artists' works and contemporary portraits of each artist by renowned illustrator Lisa Congdon, this is art history from 1600 to the present day for the modern art lover, reader and feminist. (Hardcover, RM149.90)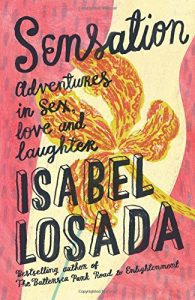 Sensation: Adventures in Sex, Love & Laughter
By Isabel Losada
Isabel Losada brings her unique blend of humour, curiosity and honesty to the still-taboo subject of sexuality and pleasure. This is a brave, funny and often vulnerable quest to find out how we can make our sex lives better. On behalf of all women, a slightly terrified Isabel begins with a women's workshop where she has to get naked; she journeys through the first international conference on clitoral stroking; is informed of 11 different forms of orgasm (10 of which she hasn't had); and endures Kegel exercises and mystical sensations with tantric masters. Irreverent, yet open-minded, Sensation is both moving and challenging. For anyone who has ever been tempted to dip their toes into the deep waters of sexual exploration, this book plunges you straight in. (Paperback, RM62.90)
Bad Feminist
By Roxane Gay
In these funny and insightful essays, Roxane Gay takes us through the journey of her evolution as a woman (Sweet Valley High) of colour (The Help) while also taking readers on a ride through culture of the last few years (Girls, Django in Chains) and commenting on the state of feminism today (abortion, Chris Brown). The portrait that emerges is not only one of an incredibly insightful woman continually growing to understand herself and our society, but also one of our culture. Bad Feminist is a sharp, funny and sincere look at the ways in which the culture we consume becomes who we are, and an inspiring call-to-arms of all the ways we still need to do better. (Paperback, RM79.90)
Get these six titles at 10% in March. Prices listed are before discount.