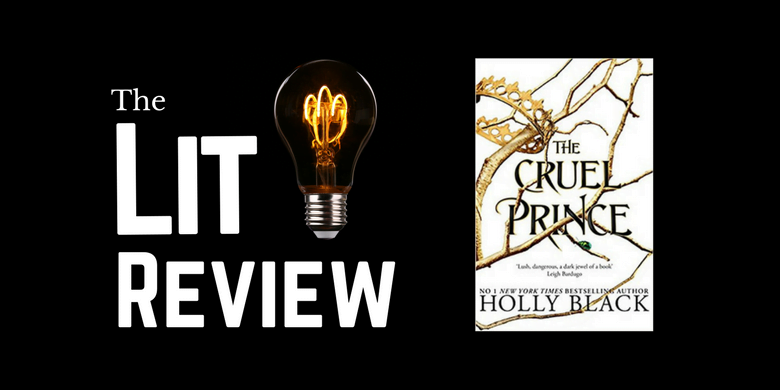 Who: Bestselling YA author Holly Black returns in 2018 with a brand new fantasy trilogy. The Cruel Prince is the first book in the series.
What: After having their parents slaughtered right before their eyes by vengeful redcap general Madoc, Jude and her siblings, twin sister Taryn and older sister Vivienne, are taken to live in Faerie, a land of magic populated by Fey, beautiful but cruel immortals. The story picks up 10 years later, with each of the girls trying to find their place in a world that does not look kindly on humans. Jude is out to prove that she is just as capable as the best of them and wants a place in the King's court. Taryn, meanwhile, just wants acceptance and is willing to play by the rules. Vivi, on the other hand, would rather return to the mortal world.
Amidst all this, Jude has to contend with bullying from her Fey classmates, in particular the youngest son of the High King, Prince Cardan. Jude, not one to stand down from bullies, defies the prince, setting into a motion a series of events. She then becomes embroiled in palace intrigues and court machinations, even as a civil war threatens to engulf Faerie.
Why: Fast-paced with the right amount of drama, action, plot twists, cruelty, courage, and romantic intrigue, The Cruel Prince is Holly Black in scintillating form. Hooking you right from the start and refusing to let go, The Cruel Prince leaves one breathless and aching for the next book in the series.
Central to the novel is the obsession with power. This is an obsession that not only ensnares our heroine Jude, but is a fact of court life in Faerie. It is a matter of survival for Jude, however, and she is confronted with ethical dilemmas at every turn. As she navigates the complex dynamics at play in Faerie, Jude doesn't always make the wisest decisions. Our heroine is flawed in many ways, but we like and empathise with her all the more for it.
The antagonist, Prince Cardan, is as mean as they come, but there's more to his motivations than meets the eye. Clashes between Jude and the prince build to a climax with unexpected and shocking turns of events, and their relationship, as well as Faerie, evolves as a result of these clashes.
Best/Worst Line: "True power isn't granted. True power can't be taken away."
Verdict: An absolutely engrossing, juicy read with plenty to keep you interested and guessing. (8/10)
Availability: Trade paperback, RM55.90