Hi folks, Min Hun here. Every now and then, I will be writing a bit about what's been happening at our store, and what I've been reading. This would be an example of such a thing.
It's been two weeks since Lit Books opened its doors to the public, and lessons have been learnt:
Malaysian readers are an enthusiastic and sometimes zealous bunch;
It's difficult to not hoard books for one's self;
The logistics of the book business, especially for a small, independent bookshop, can be infuriating.
Two weeks is no doubt insignificant in the grand scheme of things, but the level of enthusiasm greeting our presence has been humbling, to say the least. We are very grateful to visitors who dropped by after reading about us on social media (special thanks to TimeOut KL, Poskod.my, Tongue in Chic and Says.com for the feature pieces) as well as to our friends and neighbours in the community. Your presence has helped alleviate some of the anxiety associated with all new enterprises, and we look forward to seeing you again.
In the meantime, we are playing around with some ideas of what we would like to do events-wise in the new year, and we will keep everyone posted via this blog as well as through social media. These include:
Author readings – which local author would you be interested in?
Book clubs – we're hosting our first group in January, but perhaps an in-house book club?
A collaboration with a broadcast partner?
Group of book reviewers – if we can swing an agreement with our distributors and publishers, we'd like to form a group of book reviewers. We might be getting advance review copies and there's no way Elaine and I can go through them all.
Let us know what you think in the comments below.
Stuff I've recently read (that just happens to be available in store)
How to Stop Time by Matt Haig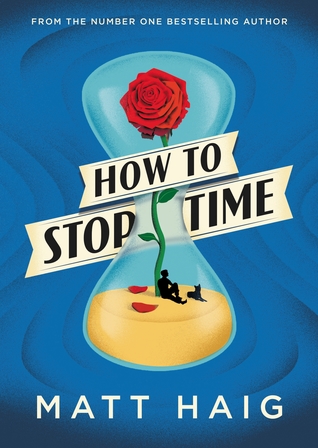 Who: Matt Haig dips his pen in myriad ink pots, writing in various genres. How to Stop Time is his first adult novel.
What: How to Stop Time is about the life of one Tom Hazard who suffers from anageria, a genetic disease that slows his ageing process to about a fifteenth of a regular person's. There is both loss and suffering in the centuries he's been alive and the story picks up in the here and now where Tom attempts a reconciliation of his existential grief and a normal life. Oh, there's also a Secret Society in the mix.
Why: At its heart, How to Stop Time is a romantic fantasy. It feels like a confessional, similar to Anne Rice's Interview with a Vampire sans the supernatural gothic horror. It probably wouldn't give away too much to say that witch hunters are involved. And did I mention a secret society?
Readers expecting a lush adventure with the protagonist at the centre of key historical events in the past 500 years will be disappointed. However, there is a brief encounter with Scott and Zelda Fitzgerald in the roaring 20s, as well as a run in with Beethoven and Shakespeare.
Best/Worst Line: 'The first rule is that you don't fall in love… There are other rules too, but that is the main one. No falling in love. No staying in love. No daydreaming of love. If you stick to this, you will just about be okay.'
Verdict: It's a straightforward book which tries hard to transport the reader away to Tom's fantastical life. Unfortunately, the protagonist is a bit of a downer, which gets in the way of his, and our, having a good time. A good book to pick up in between heavier reads and for a quick one whilst lying down by the beach. 6/10
Trivia: English character actor Benedict Cumberbatch will produce and star in the film adaptation of the book – makes sense with the book's cinematic romp across time.
Availability: Paperback, RM55.90. Mention the phrase: "Time is Money" at our cashier to get 10% off while stocks last.
A Boy in Winter by Rachel Seiffert (Published 1 Aug 2017)
Who: Author whose debut novel The Dark Room was shortlisted for the Booker in 2001, and whose subsequent work has been listed for various other prizes.
What: A Boy in Winter is set over three nights in Nazi-occupied Ukraine in 1941 following the retreat of the Soviets. Apprehensively greeted by the Ukrainians as liberators, the Nazi occupants quickly become instruments of terror and fear, shattering all trepidatious hope of a return to a bucolic, pre-Soviet countryside. The story is told mainly through the lens of three protagonists and their families – Yasia, a peasant girl who dreams of hearth and home; Pohl, a high-minded and moralistic German engineer grudgingly enlisted into the Nazi army; and Yankel, the boy in winter of the title.
Why: Seiffert is unsparing but sympathetic in the book. She accurately captures the terror of the Nazi invasion, and the fear and dread inspired by the Schutzstaffel's (SS) assault squads – legions who defy all demands of morality, justice and rationality to comprehensively destroy hope in the mercy of conquerors; in the compassion of neighbours; in the basic tenets of human decency. The lives of the protagonists are intertwined in despair with little room for heroism. The novel's inflection point is obvious–it plays off the illusions of the main characters, each of whom respectively thinks that pragmatism, heroism and morality will see them through. Then the SS officers round up the Jews.
The complacency builds to the point where one gets an almost irresistible urge to shake them by their collars and shout at them to wise the #$! up! But that doesn't happen. It seems unimaginable even within the scope of poetic license that hundreds of men and women would allow themselves be led to slaughter; irrational, even. The complete surrender described is unthinkable save that history does bear out this sad point.
A Boy in Winter is not an unfamiliar story (think The Book Thief), but it is one that is nevertheless refreshing in Seiffert's adroit hands.
Best/Worst Line: 'He could have taken twenty, thirty, forty. He could have selected so many – men and women both: they wanted to be chosen. But he refused them. He did nothing. And Pohl could see nothing on the pages but his own pride and blindness; nothing but a rope to hang him with.'
Verdict: Spare prose reasserts the bleakness of the Ukrainian winter and the grey terror of the Nazi occupation. The book fails to delve deep enough into the psychology of the players so character motivations and responses are sometimes left to the reader's own imagination, especially that of the titular boy in the winter. 7.5/10
Availability: Hard cover, RM122.00. Mention the phrase: "Winter is Coming" at our cashier to get it for RM99.90 while stocks last.