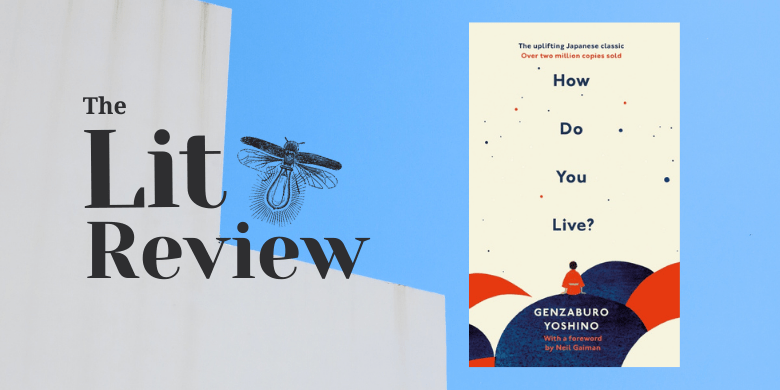 by Fong Min Hun
Genzaburo Yoshino's How Do You Live? is a beloved Japanese coming-of-age novel that has been translated into English for the first time by Bruno Navasky. Originally published in 1937, How Do You Live? is regarded as a classic and an important children's title in Japan. Soon to be an anime directed by the auteur Hayao Miyazaki and his Studio Ghibli, the book is a meditation on what it means to live with honour and integrity, and what it means to live a meaningful life in society.
The tale revolves around Junichi "Copper" Honda, a reflective 15-year old with precocious intellect and curiosity. Having lost his father at an early age, Copper's uncle takes the boy under his wings. A naturally curious and energetic boy, Copper enjoys a lively relationship with his uncle who he turns to for advice on subjects ranging from science to social relationships and ethics. These ponderings typically arise from Copper's interactions with his peers or his observations of the empirical workings of the world. 
The uncle, recognising the intellectual spark in Copper, encourages these musings and challenges the boy on his positions. These interactions are later recorded in a notebook that expands on the advice bequeathed to his nephew and elaborates on connected themes. Citing a broad range of thinkers including Copernicus, Napoleon and Goethe, the notebook serves as a handbook for living well. 
How Do You Live is a charming story reminiscent of books such as Jostein Gaardner's Sophie's World and Antoine de Saint-Exupéry's The Little Prince where the central vehicle that moves things along is the mentor-mentee relationship between Copper and his uncle. The book is divided into two distinct narratives: the first follows the journey of Copper, as an every-day school boy making his way through life with all the accompanying quotidian drama of a young teen, while the second are essays written by the uncle in the notebook which are didactic in function.
While the combination of the two might seem to be a recipe for a somewhat dull read, the opposite is instead true; as Neil Gaiman says in the foreword, "the joy is that the book contains both parts, pulling at each other, each informing the other side, and that if you removed either part you would have a less interesting book." How Do You Live? Is a thoroughly enjoyable read and the anime should be no less interesting.