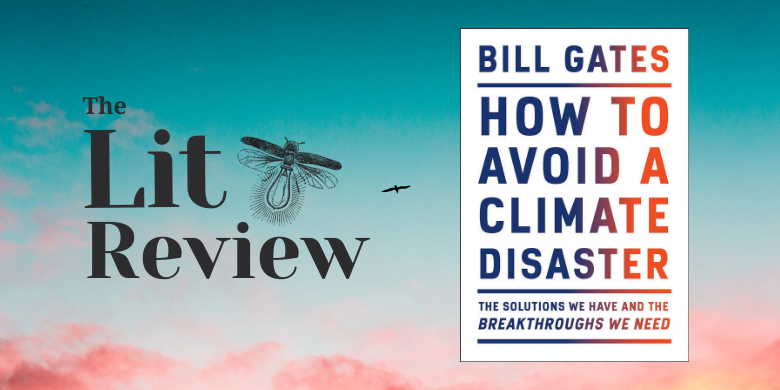 by Fong Min Hun
Bill Gates' How to Avoid a Climate Disaster doesn't set out to change your mind about climate change. Not really. Instead, Gates — who says he thinks more like an engineer than anything else — sets out to do what an engineer does best: the book is a comprehensive and accessible summary of the problem, and the tools and solutions that he thinks will help stave the climate disaster. Which is not to say that he is a climate fatalist — say like Jonathan Franzen — Gates is optimistic throughout (almost annoyingly so) but one can expect no less from a billionaire philanthropist who has spent the better part of this century on aid programmes and developmental schemes.
The main thesis of the book is that humanity needs to reduce our current rate of carbon emission from 51 billion tonnes each year to, well, zero within the next few generations. Failing to do so would result in disasters of epic proportions that will be costly both in terms of resources and human lives. He then goes on to detail the main human activities that must be addressed in order to curb carbon emissions — power generation, construction, transportation, heating and agriculture — and some of solutions that are already available or on the horizon that may solve the issue. Gates is a wonk so no surprise that his solution to climate change is a technological one.
He is well aware that climate change is as much a geopolitical issue as it is a technological one; carbon emissions will only increase as lower income nations climb up the value chain and it would be "immoral and impractical" to try to stop them. The only solution, it seems, is to once again put our faith in the marketplace and price the new carbon-neutral or carbon-negative alternatives so that they become more affordable than the current carbon-emitting solutions. This will require a radical rethinking of existing laws and pricing mechanisms that must of necessity be cross-border and holistic.
How to Avoid a Climate Disaster is a handy guide which gathers all the relevant information into one place. If nothing else, it is an accessible and informative book that spells out the scale and challenges of the problem. However, climate change is perhaps the intersectional issue and any solution that addresses it from one or two perspectives, as this book does, may seem ineffective. How to Avoid a Climate Disaster might not change any minds, but it might give the right reader some ideas on how they might make a greater contribution.