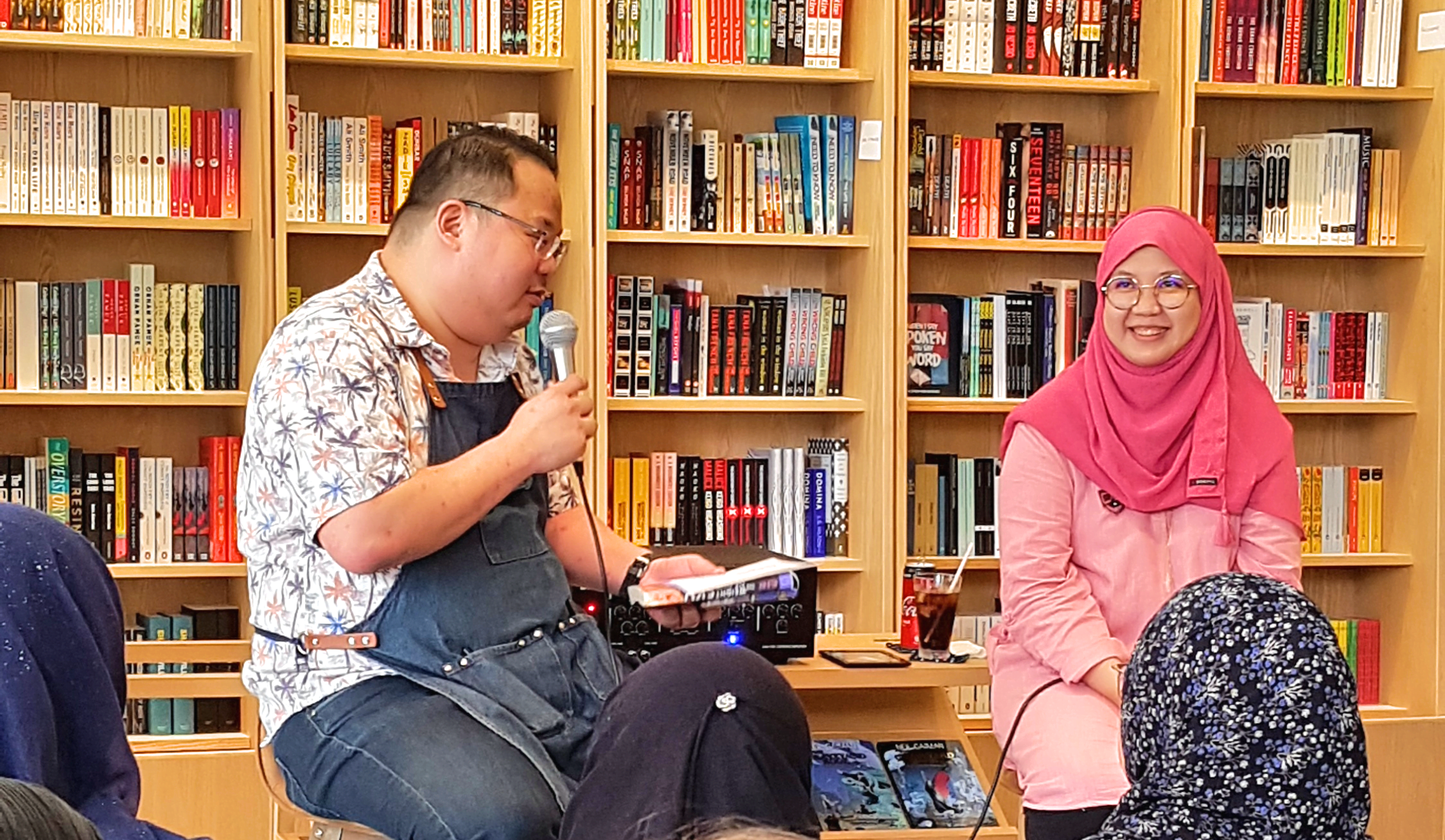 On Saturday, Feb 17, we celebrated the publication of Malaysian author Hanna Alkaf's debut young adult (YA) novel, The Weight of Our Sky, with a meet-the-author event that saw more than 70 people in attendance. We were heartened to see the enthusiastic response to Hanna's novel, which is about a music loving teen with OCD, Melati, who does everything she can to find her way back to her mother during the historic race riots of 1969 in Kuala Lumpur. This is one of those books that on the one hand, is gut-wrenching, but it is also heart-warming. There are heart-breaking depictions of human cruelty, but also of immeasurable kindness. Most of all, it is an empowering tale of hope and courage in the face of terror, both from within and without. Min Hun conducted a Q&A with Hanna, an edited version of which is reproduced below.
Min Hun: Tell us about how you came to write a novel set during the riots of 1969.
Hanna: The Weight of Our Sky was a book that had lived in my head for a long time before I started writing it, mostly for the reasons you mentioned, that we don't talk about May 13. I remember it from my history textbook but it was really glossed over and sterilised. It always fascinated me what we were not told and what voices we were not hearing, and what was being obscured.
What sort of research did you do to write this book?
I love doing research; it's so fun to me. But I'm also a journalist by training so I approached it a lot like as if I were writing an investigative feature. I read everything that I could on it: articles written at the time, both from in and out of the country, I read government white papers, any book that I could find. I interviewed survivors and I consulted experts on the things that I needed to get the details right for — although I did end up missing a couple of things.
How did you create your characters?
They are an amalgamation of different people and they are fully Malaysian. It's very hard to see characters like that in the current YA novels… I write YA and I write for kids because as a kid who read a lot of English books growing up, I don't think I ever saw anybody who looked like me. I feel like when you're reading as a kid, a teen or young adult, that's when what you read is most formative. I think it means a lot to a kid to be able to read a book that they can see themselves in.
There is a theory from researcher Dr Rudin Bishop, who says in kid lit it's important that children have both mirrors and windows. They should have windows into experiences other than their own and they should also be able to see themselves reflected in the fiction they read. Malaysian kids get a lot of windows but we have very few mirrors. I also enjoy reading YA, and I just really wanted to write Malaysian stories for Malaysian kids.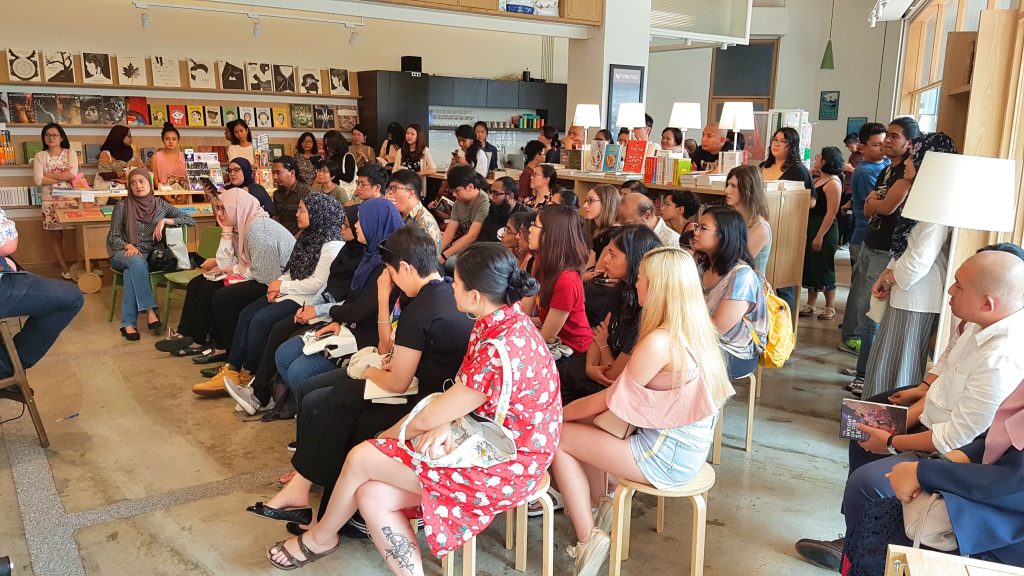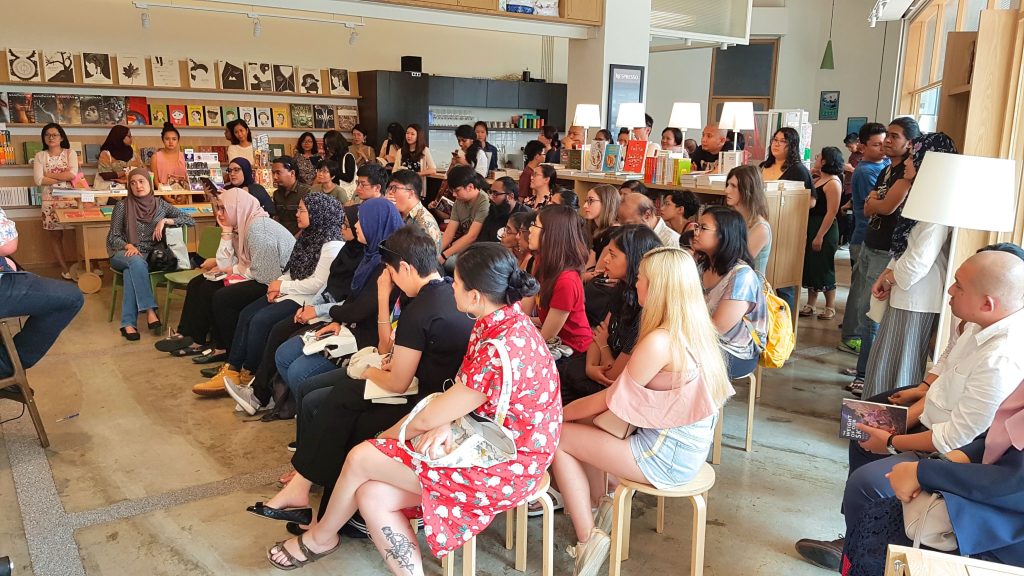 Mental illness is a big part of this book and your first collection of stories, Gila, is also about mental illness. Can you tell us about your interest in the subject and why mental illness is an important part of this novel?
I wrote Gila, a nonfiction book in 2015. I wrote it after I had my daughter, and I was freelancing at that time. I was working on an article about postpartum depression, a very relevant topic to me at that time. I had interviewed 4 or 5 women, and the thing that I noticed was that all these women were educated and lived in urban areas, but not a single one of them — even though they had reached the point of psychosis — had gone to see a psychologist or psychiatrist. They relied on other things — they relied on faith, on community and family but they never went to see a professional. This was weird to me because if you're sick, you go to a doctor. If your brain is sick you go to somebody who can help you but that wasn't the case. And I started thinking about why that was. I started doing some research, and I thought if there was something interesting to be uncovered here, I could pitch it as a series of articles. As it turned out, it was one of those topics where the more questions I asked, the more questions I came up with. It became clear that it was a topic that really needed to be talked about in a lot of different but interconnected ways, and that's how Gila came about.
When I wanted to start writing the novel, I knew that I wanted to create a protagonist who was dealing with this intersection of faith and mental illness, which was a thing that was coming up a lot in the interviews. As Malaysians, we are surrounded by faith, whether you're a person of faith or not. I wanted a book that explored that intersection between faith and mental illness because I think at the age the protagonist is at, you're questioning a lot of those things.
I think you also represented the way our society tends to approach mental illness. It is still largely a taboo topic of discussion, or it's something you can't explain. In the novel, Melati's mental illness was stifling in a way because this sense of losing control, of being enslaved to mental illness, is something we're all naturally uncomfortable with.
You're not the only one. I've had people say things like the parts where she's dealing with her OCD, they're tedious to read and they're painful. But that's what OCD is. OCD is tedious and it's painful. It's not having these quirks of needing to clean one's hands or arrange things a certain way. It's tedious and it's painful. I wanted the text to reflect that and really put you in her head.
Given how sensitive we are as a society with racism, were you at any point concerned about what you were writing?
Not really, only because we're not a society that talks about it and that's a problem. The more we don't talk about the painful parts of our history, the more likely we are to never learn from them. If we just keep obscuring things that are hard and that are painful and uncomfortable… we have to sit with our discomfort. This is a thing that happened in our history, we have to accept that it happened and we have to figure out why.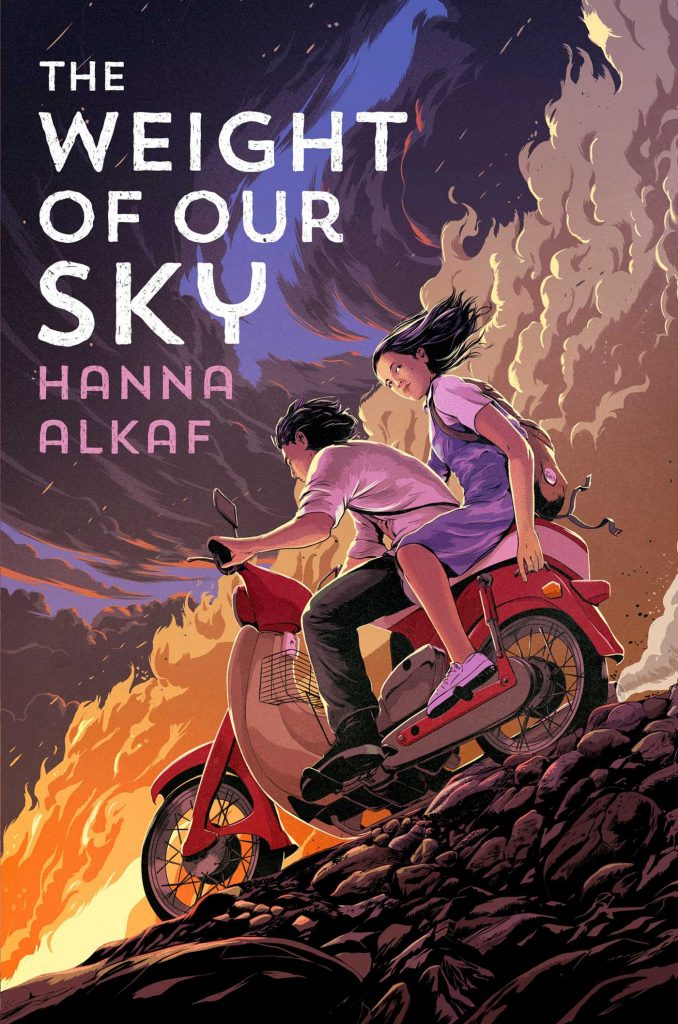 The Weight of Our Sky is available at RM55.90.