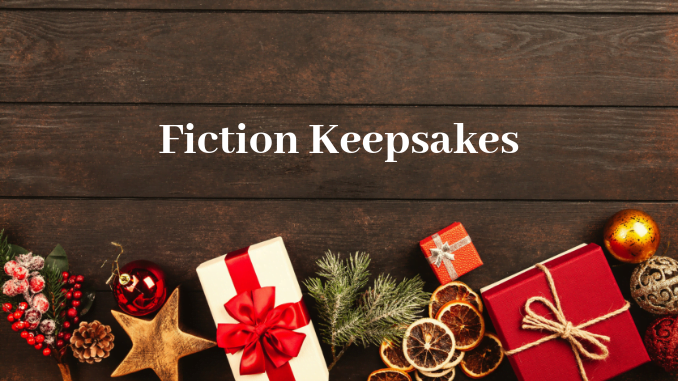 Our selection of riveting fiction comprises stories that span the entire gamut of human experience. These are sure to become cherished books to revisit time and again.
Heroes: Mortals and Monsters, Quests and Adventures by Stephen Fry
In this companion to his bestselling Mythos, Stephen Fry brilliantly retells the dramatic, funny, tragic and timeless tales of Greek heroes. Join Jason aboard the Argo as he quests for the Golden Fleece. See Atalanta — who was raised by bears — outrun any man before being tricked with golden apples. Witness wily Oedipus solve the riddle of the Sphinx and discover how Bellerophon captures the winged horse Pegasus to help him slay the monster Chimera. Filled with white-knuckle chases and battles, impossible puzzles and riddles, acts of base cowardice and real bravery, not to mention murders and selfless sacrifices, Heroes is the story of what we mortals are truly capable of — at our worst and our very best. (Trade paperback, RM89.95)
The Penguin Book of Japanese Short Stories, translated by Jay Rubin with an introduction by Haruki Murakami
This is a major new collection of Japanese short stories, many appearing in English for the first time, with an introduction by Haruki Murakami. This fantastically varied and exciting collection celebrates the art of the Japanese short story, from its origins in the 19th century to the remarkable practitioners writing today. Stories by writers already well known to English-language readers are included — like Tanizaki, Akutagawa, Murakami, Mishima, Kawabata, and Yoshimoto — as well as many surprising new finds. (Hardback, RM145)
The Travelling Cat Chronicles by Hiro Arikawa, translated by Philip Gabriel
This beloved tale is now available in a hardback gifting edition, which includes a ribbon bookmark and six beautiful line drawings. Set against the backdrop of Japan's changing seasons and narrated with a rare gentleness and humour, Nana's story explores the wonder and thrill of life's unexpected detours. It is about the value of friendship and solitude, and knowing when to give and when to take. Travelling Cat has already demonstrated its power to move thousands of readers with a message of kindness and truth. It shows, above all, how acts of love, both great and small, can transform our lives. (Hardback, RM57.95)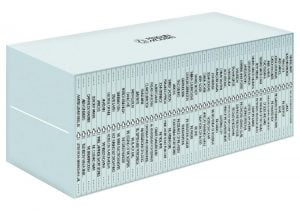 Penguin Modern Classics box set
This box set of the 50 books in the new Penguin Modern series celebrates the pioneering spirit of the Penguin Modern Classics list and its iconic authors. Including avant-garde essays, radical polemics, newly translated poetry and great fiction, here are brilliant and diverse voices from across the globe. Ground-breaking and original in their day, their words still have the power to move, challenge and inspire. (RM360)
Sea Prayer by Khaled Hosseini
A short, powerful, illustrated book written by beloved novelist Khaled Hosseini in response to the current refugee crisis, Sea Prayer is composed in the form of a letter, from a father to his son, on the eve of their journey. Watching over his sleeping son, the father reflects on the dangerous sea-crossing that lies before them. It is also a vivid portrait of their life in Homs, Syria, before the war, and of that city's swift transformation from a home into a deadly war zone. Author proceeds from this book will go to the UNHCR (the UN Refugee Agency) and The Khaled Hosseini Foundation to help fund lifesaving relief efforts to help refugees around the globe. (Hardback, RM54.90)
Tales of Horror by H. P. Lovecraft
The stories of H. P. Lovecraft have been a source of fascination for readers since they were published in the early 20th century, and legions of fans continue to reinvent his dark and fantastical world to this day. This collection of short stories by the master of the macabre contains more than 20 of his most popular works, including The Call of Cthulhu, The Shadow Over Innsmouth, and The Dunwich Horror. Each story will leave the reader feeling unsettled and uncertain, but also appreciative of the unique elements that Lovecraft introduced to the literary world. (Leather bound, RM121.90)
The Hainish Novels and Stories by Ursula K. Le Guin
In such visionary masterworks as the Nebula and Hugo Award winners The Left Hand of Darkness and The Dispossessed, Ursula K. Le Guin redrew the map of modern science fiction, imagining a galactic confederation of human colonies founded by the planet Hain, an array of worlds whose divergent societies — the result of both evolution and genetic engineering — allow her to speculate on what is intrinsic in human nature. Now, for the first time, the complete Hainish novels and stories are collected in a deluxe two-volume Library of America boxed set, with new introductions by the author.
Volume one gathers the first five Hainish novels: Rocannon's World, in which an ethnologist sent to a bronze-age planet must help defeat an intergalactic enemy; Planet of Exile, the story of human colonists stranded on a planet that is slowly killing them; City of Illusions, which finds a future Earth ruled by the mysterious Shing; and the Hugo and Nebula Award-winning masterpieces The Left Hand of Darkness and The Dispossessed — as well as four short stories.
Volume two presents Le Guin's final two Hainish novels, The Word for World Is Forest, in which Earth enslaves another planet to strip its natural resources, and The Telling, the harrowing story of a society which has suppressed its own cultural heritage. Rounding out the volume are seven short stories and the story suite Five Ways to Forgiveness, published here in full for the first time. The endpapers feature Le Guin's own hand-drawn map of Gethen, the planet that is the setting for The Left Hand of Darkness, and a full-colour chart of the known worlds of Hainish descent. (Hardback, RM376)
Penguin Galaxy Series
The Penguin Galaxy Series comprises collectible hardcover editions of four masterworks of science fiction and fantasy with a series introduction by bestselling author Neil Gaiman.
2001: A Space Odyssey by Arthur C. Clarke (RM99.95)
Neuromancer by William Gibson (RM99.95)
Dune by Frank Herbert (RM119)
Stranger in a Strange Land by Robert A. Heinlein (RM119)
Creatures of Near Kingdoms by Zedeck Siew, with illustrations by Sharon Chin
Zedeck Siew's feverishly imaginative prose intertwines with Sharon Chin's stunning lino prints and pattern designs. Sometimes fantastical fancy, at other times of nightmarish quality, the book catalogues the flora and fauna in and around Malaysia. From worms that live in your digital devices, to ants and crows that explode — these 75 creatures surely do not exist, but they should. Because they explain so much of what we are and where we came from. (Paperback, RM20)